Preventing Illness in the Workplace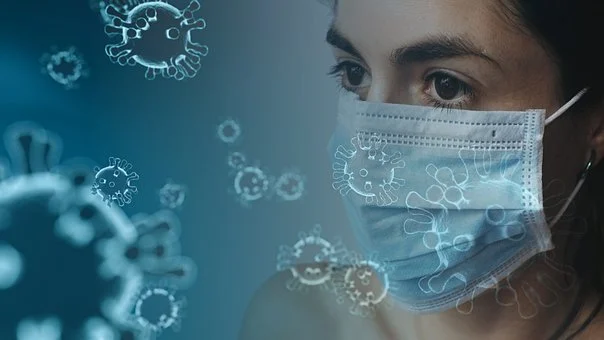 When employees in your business must work in the same area, it's important to make considerations for how to best protect them from getting sick during cold and flu season, pandemic or other times of high germ exposure. There are dozens of ways to keep them healthy, but here are a few ideas to try in your workplace.
Adequate Personal Protective Equipment
Depending on the nature of your industry, simple personal protective equipment, such as a mask, face shield or protective hood may provide sufficient protection. For further protection, gloves and disposable gowns or other supplementary clothing may be used. If gloves or protective clothing are deemed appropriate, training on how and when to best use these tools should be given to employees, and these parameters should be reviewed regularly. It's important to note that personal protective equipment of any kind should not replace other precautionary measures, such as spacing out employees appropriately, staggering shifts to minimize person-to-person spread of germs, or mandating adequate handwashing at appropriate times.
Adequate Sick Leave
During times of potential or ongoing illness outbreak, it's prudent to review your company's sick leave policies to ensure that employees don't feel pressured to come to work when they are ill. In addition to providing sufficient paid sick days, be sure that your employees know which symptoms might disqualify them from attending work. Finally, be willing to be a little flexible when employees are sick for an extended period of time, or must care for an ill family member. This will go a long way to keep illness contained when germs do inevitably make their way into your workplace.
Adequate Standards of Cleanliness
Consider reviewing your company's protocols for keeping the workplace clean and healthy. Proper ventilation is a huge step in the right direction. Be sure to maintain sufficient airflow throughout your workspace to keep germs from taking up residence. In addition, ensure that these ventilation systems have high-quality filters which are changed regularly to ensure proper air quality standards. Next, consider surface sanitation procedures and requirements. These will vary depending on the nature of your work and state requirements for your industry, but should include procedures for different workstations, floors, restrooms and high-touch surfaces. 
Managing the spread of germs in the workplace can be challenging at times, but with attention given to these areas, you can help your employees stay healthy even in the midst of an outbreak. By promoting a high standard of illness-prevention, you have a better chance at keeping your industry running and illness at bay.