Bruxism Symptoms, Causes, And Treatment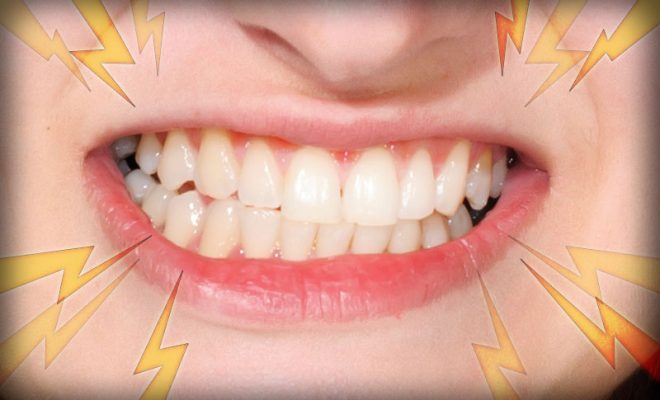 When a person repetitively gnashes, grinds, or clenches their teeth along with jaw muscle, it is termed as Bruxism disorder. This repetitive movement disorder can involve the front teeth only or all the teeth. It can cause teeth to loosen up or become painful. Sometimes teeth parts wear away. Ultimately, bruxism destroys surrounding gum tissue and bone. The possibility of Temporomandibular Joint Syndrome or TMJ increases because jaw joints are involved.
A routine dental checkup from your dentiste [dentist] at the dental Portland center can help you in diagnosing bruxism disorder. Even your family or partner can make you realize the horrible grinding sound you make while sleeping. Other possible symptoms of bruxism are fractured tooth enamel or ache in the neck, head, and face. Professionals are in the best position to identify the facial pain source. Besides, bruxism is of two kinds –
Awake bruxism – It is also known as 'diurnal bruxism'. The symptom worsens as the day progresses.
Sleep bruxism – It is also known as 'nocturnal bruxism'. The symptom worsens as you wake up.
Bruxism symptoms
Aching jaw muscles
Teeth damage like loose or chipped tooth, flattened tops, and worn enamel
Sleep disruption
Headaches
Neck soreness
Earaches
Severe facial pain
Sensitivity in teeth increases towards heat, cold, or pressure
TMJ disorder
Partners get disturbed at night
Causes
Grinding on teeth occurs due to several factors like age, emotions, genetics, personality, substance use, and medication. Bruxism is also connected with several medical conditions like Parkinson's disease, dementia, GERD, epilepsy, sleep apnea, night terrors, and ADHD.
Treatment for bruxism
When the root cause of grinding teeth gets figured out, it gets effectively treated. The following ways are used –
Therapy 
Anxiety and chronic stress drive you to clench your teeth. Counseling helps to handle emotional distress as well as modify sleep habits and relaxation techniques. If it does not work then the equipment is used to monitor and teach you how to control jaw muscle activity.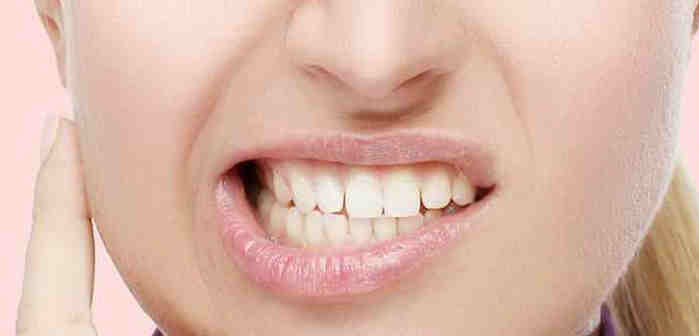 Mouthguard
For night grinders, a mouth guard is helpful. It fits on the teeth bottom or top teeth. Your jaws are kept in a relaxed position.
Medications
Botox injections and muscle relaxants have proven to effectively resolve teeth grinding habit, but the cause must not be due to medical condition or medication.
Coping
Never chew gum
Avoid hard nuts, candies, or other food items hard to chew.
Self-massage your face during the day to reduce the pain.
Stress management like go walking, take a bath, listen to music, or do meditation also helps.
Change your habits like no alcohol, smoking, or caffeine before bed.