5 Ways to Boost your Body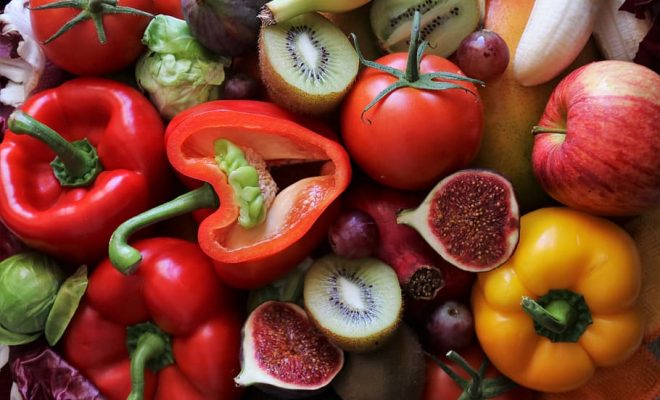 Our body is our sanctuary. It has complex and beautifully designed organs and systems that bring us to life and help us live it as healthy people. The immune system is one of those unique systems. It protects us from the microbes which may harm our bodies by fighting them off and killing them. To work correctly, it needs to function in good order, and for that, it requires some essential nutrients like vitamin C, a balanced dietary routine, adequate sleep, healthy and stress-free lifestyle choices. Without these things, our immune system sometimes fails to stop the germs entering our body, and we get sick. Since most of our immune system lies around our gut, it is indispensable to take a healthy diet that includes vitamin C and other essential nutrients.
But first, it is essential to understand how our immune system works.
Immune System; How Does It Work?
The immune system consists of white blood cells, proteins, antibodies, and other complementary systems like the lymphatic system that work alongside to finish off germs. When this system detects any foreign particle like a virus, bacteria, or any other pathogen, it responds by generating an 'immune response' that focuses on destroying that harmful particle and keeping the body safe.
5 Ways to Boost Immune System:
As discussed in the beginning, there are certainly some healthy ways by which you can boost your immune system. They help work it correctly and adequately to keep the body safe from diseases.
Vitamin C is one of the critical nutrients which helps us build our immune system more robust and more efficiently in its job. It is scientifically proven that vitamin C aids the immune system by producing more white blood cells, which mainly constitute our immune system. It also saves us from many immune system deficiencies. You can boost your body by consuming fruits and vegetables rich in vitamin C consistently, like citrus fruits. If needed, you can also add vitamin C supplements to your daily diet after consulting your doctor.
Adding certain nutrients like vitamin C does help in boosting your body's immune system. But eating a well-balanced and varied diet enables you to build a strong body and your overall immune system. A wholesome, balanced diet includes whole grains, fresh fruits, fresh vegetables, legumes, fish, dry fruits, seeds, etc. All these dietary items fulfill your body's requirement of different vitamins, fats, and proteins. It also makes your immune system ready to fight off diseases.
Recent research shows that a good night's sleep boosts your immune system. It is scientifically proven now that stress-free and quality sleep helps generate T cells in your body. T cells are the part of the immune system that fight off disease-causing agents such as germs and other harmful microbes. Studies indicate that lack of good sleep weakens the body's defense system, and you may fall sick quicker. It can decrease the immune system's efficiency by deteriorating the immune response against the disease-causing agents entering our body. So it is imperative to take a good 7-8 hours of sleep to boost your body.
When we are depressed, our body releases a hormone called corticosteroid. This hormone affects the immune system's efficiency and makes it less active against its response to antigens. Resultantly, our body becomes more prone to infections and diseases. So, whenever you feel overwhelmed by work or depressed by a difficult challenge or problem, try not to get too stressed about it. The body's hormonal response to stress may cost your immune system a lot more than you think. That is why it is always good to talk out your problems, seek consultation, and do things that will help you alleviate your stress.
No to Smoking and Alcohol:
Smoking and drinking excess alcohol can have adverse effects on your immune system. Smoking leads to lung diseases like bronchitis which hampers the effective working of the immune system. Drinking can also impair the cells of the immune system and make it weak. Respiratory infections, lung and gut diseases, and cancer are no friend of humans. Smoking and drinking cause them all and many more other health hazards which can be avoidable by avoiding smoking and drinking. Leaving these two filthy habits can benefit you in a million ways, including boosting your body with a sound immune system.
Conclusion:
Boosting your body's immune system should be on top of your daily goals list. You can reinvigorate your body by improving your immune system. Vitamin C is a very effective nutrient to constitute a healthy body. In addition to vitamin C, you can opt for many other healthy lifestyle choices like a balanced diet, have a good sleep, take less stress, and avoid smoking and excess drinking. By following these suggestions, you can bolster the strength of your body multifold.