Know About Photo-Oxidation Therapy (UV Therapy or UVBI)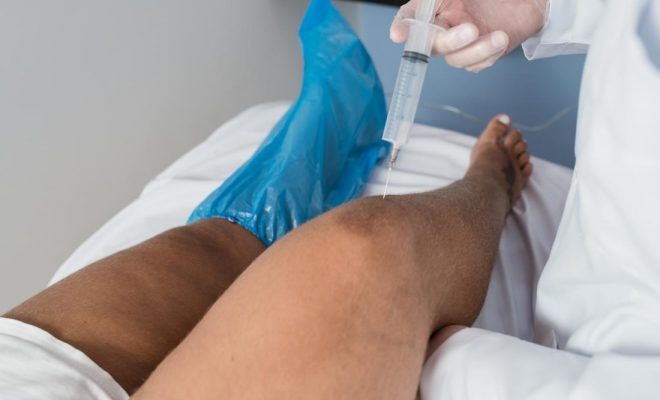 What is Photo Oxidation Therapy?
Photo Oxidation Therapy is the ultraviolet blood irradiation purifies the blood. It is an organic healing method that has been proven helpful for over 40 years by a plethora of physicians. Photo Oxidation Therapy is proven a safe method, is non toxic and quite effective.
How is Photo Oxidation Therapy administered?
Here is the medical procedure of Photo Oxidation therapy:
60 to 100cc. of blood is gathered by vein puncture into a 60cc. syringe or an IV bag which is joined to glass and silicon tubing. The blood is then flown via the tubing and flown across an ultraviolet light and gathered in the syringe or the IV bag. It is then reinfused from this container. The process approximately takes 25 minutes. All the equipment used is sterile and is disposed of after each and every use.
When is Photo Oxidation Therapy indicated?
Biological photo oxidation makes high energy molecules in the blood stream that oxygenates and charges the body electrically. The outcome of this therapy is cleansing and healing effect. Weak and damaged cells are thoroughly cleansed, bacteria, fungi, and viruses are eliminated and circulation is enhanced. Photo oxidation therapy helps in inhibiting cancer growth.
What are the medical applications for Photo Oxidation Therapy?
Viral illness: Flu, hepatitis, AIDS, herpes
Microbial illness: fungus, gangrene, infections
Ensures: burns, radiation, wounds
Supplemental energy for:
Chronic illness: MS, colitis, cancer, Crohn's disease
Circulatory: disturbances and obstructions
Eye disease
Geriatric: with old age phase, Photo Oxidation produces well-being
Radiation and chemotherapy
The primary treatment series is suggested to be taken twice every week for at least 5 weeks, then on a monthly basis as needed or for prevention. The biological cycle of the Photo Oxidation Therapy is reported to be prevalent for over 10 months.

What are your responsibilities once you accept the Photo Oxidation Therapy?
Help your body in getting rid of waste and toxins that will be flushed away by this therapy. It is recommended to drink at least 6 to 8 glasses of water daily, preferably in between the meals. It is recommended the water should be treated by reverse osmosis.
Have a minimum of one bowel elimination on a daily basis. If necessary, take an herbal laxative like senna leaves.
A brisk walk in the fresh air while breathing deeply is proven an energizing and healing for your body.
Additional exercise with a rebounder to help facilitate the lymph drainage. It is recommended to do it for 5 to 10 minutes each time and at least 3 to 4 sessions on a daily basis.
Bathe and rub your skin vigorously with a lufa or a terry washcloth.
Avoid consuming huge amounts of anti oxidant supplement that might obstruct the oxidation process on the day of your treatment. This encompasses vitamins like beta- carotene, C, E, Superoxide dismutase and selenium