How Medical Cannabis Fits with Global Anti-Doping Policies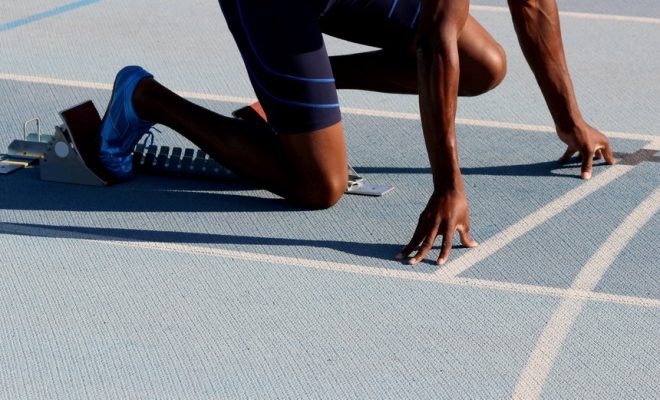 American sprinter Sha'Carri Richardson was banned from participating in the Tokyo games after testing positive for cannabis in June (2021). Though her 30-day competition ban technically expires a day or two before her events, the retroactive nature of the ban eliminated her June trial results, thereby disqualifying her from competition.
To her credit, Richardson acknowledged making a poor choice in using cannabis to cope with her mother's death. She plans to put the whole episode behind her and return to competition as soon as possible. Her experience has led others to question how medical cannabis fits with global anti-doping policies.
3 Reasons for Prohibition
The World Anti-Doping Agency (WADA) is responsible for developing and maintaining the World Anti-Doping Code (WADC). The Code acts as the official standard for athletes competing in world-class events. As a general rule, the WADA does not look favorably on cannabis.
A paper published by the WADA in 2011 lists three reasons explaining why cannabis is on the organization's official Prohibited List. Those three reasons are as follows:
In-Competition Danger – The WADA believes that performing under the influence of cannabis presents a danger to the individual athlete and others engaged in the same competition.
Performance Enhancement – The WADA acknowledges research data suggesting that cannabis may offer performance enhancement benefits.
Ban on Illicit Substances – The WADA bans illicit substances in general, and cannabis is still considered illicit in many parts of the world.
It should be noted that much of the difficulty surrounding anti-doping and medical cannabis really has nothing to do with cannabis-based medicines. Rather, synthetic cannabinoids are the bigger problem.
More Powerful and Dangerous
Natural cannabinoids, like those found in marijuana and hemp, have a measurable effect on the brain by binding to certain receptors. Unfortunately, synthetic cannabinoids do the same thing but in a more powerful way. Thus, there is a perception that synthetic cannabinoids are more dangerous.
Moreover, anti-doping tests do not distinguish between natural THC and synthetic products like K2 or Spice. A positive test only tells anti-doping officials that cannabinoids are in an athlete's system. Tests do not determine which cannabinoids are present.
Officials definitely don't want athletes using K2 or Spice. But since tests cannot tell the difference, they have to take a hardline stand against all cannabinoids.
There Are Exemptions
World-class athletes can take solace in the fact that the WADA does recognize certain exemptions. For example, CBD was removed from the Prohibited List in 2019. As for all other cannabinoids, they may be allowed if an athlete has a legitimate therapeutic reason for using them.
There are strict guidelines pertaining to therapeutic exemptions. Athletes wishing to avoid violating anti-doping policies have to work closely with medical professionals when therapeutic needs are claimed. If they don't do things the right way, they could still be banned from competition.
Still Not Allowed
Despite growing public support for both medical and recreational marijuana, cannabis is still not allowed among world-class athletes in the months leading up to competition. According to Utah Marijuana, the remnants of most cannabinoids can remain in the system for as long as a month. In effect, this means world-class athletes cannot use cannabis at all (without a therapeutic exemption) during their competitive years.
Sha'Carri Richardson learned the hard way that the WADA has not changed its mind about cannabis. Hopefully, this one incident will not stop her from going on to be a highly competitive world class sprinter. We look forward to seeing her in the 2024 games. Meanwhile, the WADA will continue testing athletes for substances on their Prohibited List.