Tips For Choosing a Dentist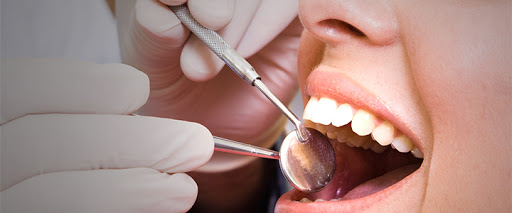 Your dental health has a direct impact on your cardiovascular health. Therefore, regular dental checkups are vital in maintaining your overall health. Because everyone should have a dentist who can provide exceptional dental care at a reasonable price, choosing a dentist can be a lengthy process.
Do Your Research
As you search for a great dentist, you may conduct an online search, such as Gainesville dentistry, and read the reviews you find. Although reviews are important, they may be deceptive. Therefore, learn about the dental office's loyalty to their customers and how they respond to their reviews, including negative reviews.
However, some of your best information will come from those you know. Ask your family and friends about their dentists. Ask them if they are satisfied, what costs they have incurred, what procedures they have had and whether the employees are friendly and supportive. Finally, learn what your loved ones like and dislike about their dentists.
If you have dental insurance, you may be required to choose a dentist within your plan. Therefore, check whether the recommended dentists are covered under your plan. This research is important because it will significantly impact what you pay for your dental work. However, don't limit yourself to the dentists in your plan if they do not provide the very best care at a reasonable price, especially since many dental plans will pay for out-of-network dentists.
Location, Location, Location
Is the dental office close to your home or office? Does it have adequate parking and convenient hours? If you have accessibility needs, find out whether your dental candidates offer the accessibility you need.
Technology And Specializations
Your dentist should use the most up-to-date technology and methods and use the latest equipment and best materials. Work quality is reflected in the age of the equipment and procedures.
Identify your dental needs. Then, choose a dentist that offers a variety of services and specializations, but be ware choosing a dentist that only specializes in one or a few areas. You want your complete dental care in one office, if possible.
Meet Your Prospects
Schedule a meeting with your prospective dentists. First, make sure your dentist is board certified. Then, ask whether the dentist is a member of the American Dental Association.
Ask your prospects whether they will provide preventative care and education. You also need to know whether the office handles emergencies and how the emergency process works. Learn about the appointment scheduling process and how long you have to wait to get in. Ask about treatment costs and whether your dentist is familiar with your insurance. Ask about their patient care goals and if they offer nutritional counseling. Learn about their preferred communication methods.
You may choose to schedule an appointment for a cleaning or consultation. During the appointment, observe the staff to ensure they are kind and supportive. Make sure your dentist has copies of your dental history. Did your dentist provide you with valuable information and give you the attention and service you needed?
Your dental health should be a priority. If you do your research, you can find a great dentist who provides exceptional care.