Why You Should Both Condition and Shampoo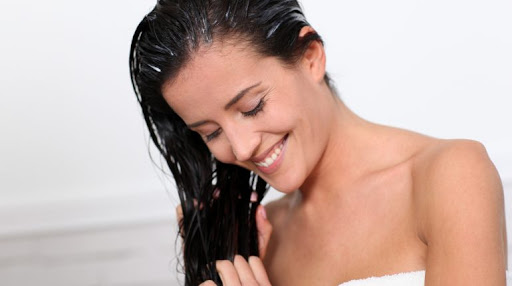 There is a weird fad currently going on where people are persistent, they don't need to wash their hair.
Some pride themselves that they can go a week or even a complete blowout without washing their hair. But we are here to tell you that conditioner and shampoo are just as crucial for your hair health as it has ever been before!
Not only does avoiding washing your hair with conditioner and shampoo make your hair oily, smelly, and lifeless, but it can even do long term damage to your hair! Hairstylists and dermatologists agree that you should be using both conditioner and shampoo in your hair routine. And who are we to argue and question the hair experts!
So, we are going to list all the reasons why you need to be using both shampoo and conditioner, according to the hair experts who genuinely know their stuff!
    The shampoo is essential for hygiene
Did you know that if we go too long without shampooing our hair, we can develop a gross build-upbuild up of natural moisture on the scalp? This is what causes our hair to look oily and, if not addressed quickly, cause dandruff! No one wants that. When we don't keep our hair properly shampooed, other hair products to style our hair don't work as well and can leave our hair looking quite gross and dull. So don't deprive yourself of the shampoo. It is super important for your hair, healthy, skin health, and overall hygiene!
    Shampoo and Conditioner act as a form of skin care
You need to have a healthy scalp to grow healthy hair. That is where your hair follicles attach from! So think about what happens to your skin when you don't wash it—the results are not good! The same thing will happen to your skin on your head if you don't wash it either! Not only can inflammation occur, but your hair will become pretty lifeless. There is a range of shampoos and conditioners that are designed with skin care in mind and are able to keep your scalp clean, hydrated, and full of the vitamins it needs to grow healthy hair.
    You need both before you can style your hair
Seriously, who wants to style unwashed hair! There is a reason that the first thing hair stylists do when you come into the salon is wash your hair first! This is because shampoo and conditioners allows your hair to get a fresh start and be cleansed of all the bad stuff. Once that is all stripped away, your hair will be primed to be styled into a beautiful up-do or hydrated enough to stay curled throughout the day. So if you want to have pretty looking hair—even if you are going to do the blowout—wash your hair first!
    Combining both creates the healthiest hair
We've said this before, but it is important enough to address again. You need shampoo and conditioner to work together to create healthy hair. Skin is a living organ, and it is easy for the dead skin particles on your scalp to build up. When you wash your hair with shampoo and conditioner, you lower the build-up of dead skin particles and rejuvenate your hair follicles at the root. Many studies are showing that the more we wash our hair with shampoo and conditioner, the less likely it will be to fall out!
    Your hair will shine more
It's true, simply dying your hair won't make your hair shine more. You need shampoo and conditioner to enhance your color—whether it is natural or not. This is because the natural oils in the ingredients make the hair more vibrant and fresh. No one wants dull looking hair, and the combination of shampoo and conditioner can really make a difference on this color front!
    The myth of shampoo and conditioner damaging hair is busted
For some reason, there was this awful rumor going around that shampoo and conditioner damaged your hair. But the thing is, if you use the correct shampoo and conditioner, your hair will only benefit from it. These products were designed to protect and prevent damage from happening. Obviously, you can overdo it with the hair washing. So be sensible and consistent, and you will see a real difference with your hair style. Shampoo and conditioner are actually two steps in the whole hair care process. To keep your hair from getting damaged, you should also avoid blow-drying your hair and ensure you have a really good hair brush. The lighter you brush it, the less damage to the hair you will do.
So there you go, shampoo and conditioner are important! Despite what the rumors say, you need to wash your darn hair and keep your scalp healthy. There are many different types of shampoos and conditioners out there, so just try to find the right one for you.