Different Types of Whey Protein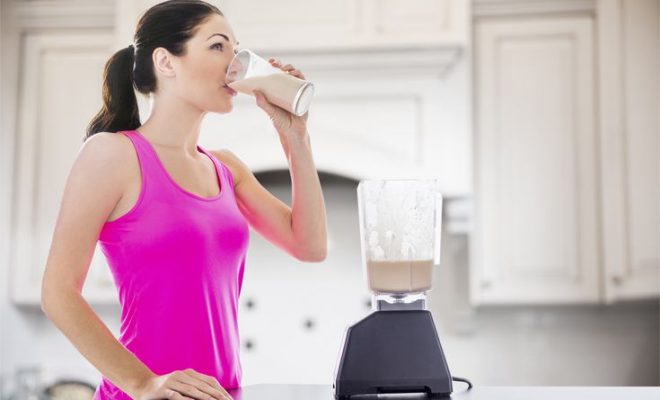 Protein is one of the most important nutrients we can fuel our body with, no matter what our fitness goals or health goals are!
Without protein, our bodies would not be able to function at a high enough level to help us get stronger, leaner, and faster. In fact, it is said to be one of the most important in the world!
There are a whole range of protein powders for you to take, the most popular being whey protein.
Whey protein comes in two different forms, known as protein isolate and concentrate. Both forms come from milk, and both are jam packed with pure protein for your body to soak up. So what is the real difference with these protein powders?
When comparing whey protein isolate vs concentrate, the real difference comes down to how the milk is deconstructed to form the protein powder. The technique for the concentrate powder is very straightforward and simplified, meaning that there are more fats and carbs likely to be in the mix.
In comparison, protein isolate is a very intricate process and therefore allows for the powder to have up to 90% of protein per scoop and basically no accompanying fats or carbs. This form of powder offers a leaner alternative as it is purely protein.
Whey protein offers people a premium quality health supplement full of nutritional value. Best of all, the way whey protein powder is made allows our bodies to digest it and use it really quickly. Here are four reasons why we love whey protein powder, and why we know you will too.
    Whey protein helps boost your muscle growth
As we get older, our muscle mass becomes harder to maintain. Whey protein offers our bodies an added boost to deliver highly effective protein powder to our muscles. When this happens, our muscles are able to use the amino acids to grow muscle mass and make you get the body you are working so hard to have. Especially when your diet does not have enough natural protein from the food you eat, whey protein is an incredibly effective way to prompt muscle growth, especially when you are focused on weight training.
    Whey protein helps our blood pressure remain low
Not only does whey protein have proven results in growing muscle mass, but it also has proven results in lowering our blood pressure. This comes from research that indicates dairy products are linked positively to helping us maintain healthy blood pressure levels. Since whey protein powder is made from milk, it too has the same natural benefits to our blood pressure. It has been especially successful in helping to lower the blood pressure of those who have had known high blood pressure levels. Yet another reason to be loyal to whey protein powder!
    Whey protein helps prevent and treat diabetes
Similar to how whey protein helps us maintain low blood pressure, it also has been said to be able to help with managing and fixing high blood sugar illnesses. Whey protein has a direct influence on impacting the blood sugar levels, especially when taken before you eat a meal. The research is so promising that many health professionals are recommending people with type 2 diabetes take whey protein powder as part of their treatment.
    Whey protein helps keep us full
This protein powder successfully curbs our cravings and makes us feel full naturally. This is because protein is something that our body really craves, and when we have enough of it, our body is satisfied. This is why when you eat pure carbs like a bagel, you still feel hungry. But when you eat a steak jam packed with protein, you feel quite full afterward. The same happens with protein powder. It is actually one of the most filling nutrients out there, and of all the different types of protein, whey protein is proven to be the most filling. This is great news for those looking to be more conscious with calorie counting. Protein powder helps us not mindlessly eat and ensures we never feel like we are actually going hungry. This is why whey protein powder is also said to help us lose weight. It not only reduces the calories we need to feel full but increases our metabolism to burn any calories we do consume and solidify our muscles to give our body even more strength.
Whey protein comes in many different forms. But all, no matter what one you choose, will provide you with a pure form of protein to properly nourish the body. So when it comes to deciding whether isolate or concentrate protein is the one for you, it really depends on what your nutrition goals and financial budgets are. Rest assured though, either way, you will be fuelling your body up with plenty of good stuff to help you function throughout the day.