Things Worth Knowing About Vitamin IV Therapy: Benefits And More!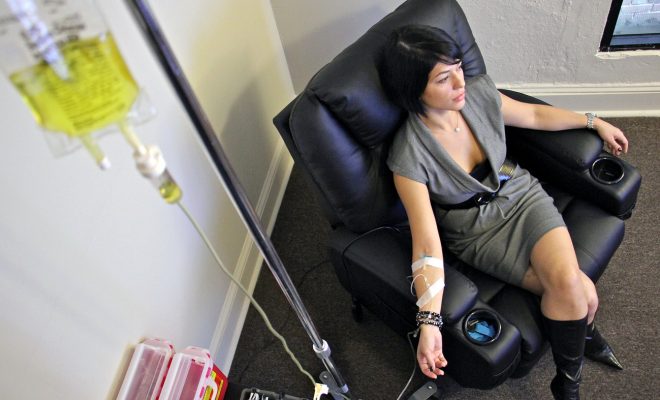 Not many people know that only 20% of vitamins & minerals taken orally get absorbed in the body. Whether you want to boost your immune system, or get rid of acne, vitamin IV Therapy might be an option for you. There are many claimed benefits of vitamin IV Therapy, including its effectiveness in slowing aging and preventing inflammation and certain diseases. You may have many questions in mind. For instance – What is the cost for vitamin IV therapy in Tampa? Should you consider the option? In this post, we are discussing some of the basic aspects for your help.
Why consider vitamin IV therapy?
There are varied reasons why people decide to go for vitamin IV therapy. Many practitioners believe that IV vitamin drips can be used as a means to improve immunity and maintain wellness. In some cases, vitamin IV therapy can be used to treat various chronic and acute health issues. There is also evidence that vitamin IV therapy can help in curing hangover, or an extensive session of drinking, because the body is essentially dehydrated. IV therapy can contain vitamins that are required for a person, but mostly, Vitamin C, Vitamin B Complex and other minerals like calcium are included, with trace minerals.
Other important aspects
Many people do have issues like malabsorption, for which taking IV therapy may help. In some cases, if a patient is deficient in certain vitamins and minerals, custom IV therapy can be given immediately. IV therapy consisting of essential vitamins and minerals can be given to runners, those with compromised immune system, or chronic issues like sinusitis. In all cases, patients are given a complete review of what to expect from IV therapy and will be asked to fill a form, citing all medical issues, medications they are taking (if any), and other concerns. A few dos and don'ts are to be followed both before and after the treatment. For instance, exercising should be avoided for at least two hours.
Cost and other things
Vitamin IV therapy is generally given as required, and there is no downtime involved. The cost depends on the solution being used, whether the therapy is being administered at home or clinic and other factors. If you have any questions, talk to the doctor directly and make sure that you are aware of what to expect after taking IV therapy. Don't shy away from discussing things that may concern your wellbeing or health.