Why It Is Important to Take Vitamins Every Day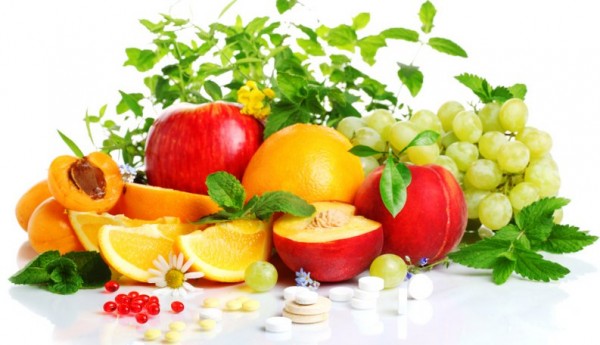 For years there have been debates over if you need to take vitamins daily. But that debate pretty much got squashed the instant the pandemic hit this year. 
We want to do everything possible to ensure that we are safe and healthy during such a crisis and vitamins are a great way to do this!
Research has shown that vitamins are absolutely essential when it comes to making our immune systems strong and increasing our odds of defeating pesky viruses that might come our way.
And just like everything else in the health world, it is all about moderation and consistency. To ensure optimal health, we need to focus on eating a diet that provides us with nutrients naturally, exercising daily, getting lots of sleep, and staying hydrated.
But there is also no harm in having a little bit of extra insurance for our health. This is why subscriptions for vitamins are so great! It means that we will always get the right dosage of vitamins into our system and strengthen our health and wellness in a personalized way.
Don't believe us? Well here are several reasons why we should all be taking vitamins every day.
    Food no longer has as much natural nutrition
Because of how agriculture has evolved, the soil has changed to no longer have as many minerals for our produce to absorb as it once did. So just because you are eating the recommended dosage of fruits and vegetables does not guarantee that they actually have as many vitamins and minerals as once thought.  In addition to this, the way in which we prepare foods often depletes food of their natural nutrients. Unless you are eating everything raw (which, let's be honest, is no fun at all!), your food will not have the nutrients it once had to fuel your body with. Taking a vitamin every day is a back up to ensure that no matter what you eat, even if it is the healthiest choice, that your body will still get the correct dose of nutrition it requires.
    Sometimes we don't have time to eat healthily
The way that human's routines have evolved means that we don't always guarantee ourselves the time to eat regularly and healthily. Sometimes, it is easier to simply grab the fast option that while high on deliciousness is not so high on nutrients. Or, we are working so hard during the day that we miss lunch. When we take a vitamin every day, we can predict the one form of certainty that our body will get what it needs to keep us functioning highly and actively. While we don't always have time for that healthy home-cooked meal, we always have time to take a vitamin! It is too easy not to!
    Medications can deplete us of nutrients
Modern medicine is amazing and has helped us combat so many different illnesses and diseases. But one of the side-effect of medicine is that it often zaps our body of already stored nutrients, leaving us feeling fatigued. But you don't have to stop taking the medicine you need to stay healthy to refuel your body with those nutrients. Chat to your doctor about finding a vitamin subscription that compliments your medication to really elevate your health game and ensure you feel great!
    Our bodies naturally need more sometimes
While our body is remarkable for producing what it needs without our help, it sometimes does benefit from us giving it a little boost. For example, when a female is on her menstruation cycle, she is likely low on iron. Or when someone transitions to a vegan diet, they are likely low on calcium. Giving yourself the gift of a vitamin subscription ensures that you can look after your body and give it any type of nutrient it might be lacking, for whatever reason it may be.
    Our diets change when we travel
Humans are not meant to be stagnant. Many of us spend a large portion of our lives travelling for either work or pleasure. Travelling is an amazing experience, but often makes it impossible to stick to a consistent diet. Bringing vitamins along with you to take every day makes it easier to still enjoy the spontaneity of travel while also giving your body what it needs to function highly. They travel light, so there really is no reason to not bring enough vitamins in your suitcase to take every single day!
The list could go on and on about why you should take vitamins every day. From our diets, medical history, travel habits, or natural body occurrences, taking vitamins allows our body to always have the nutrients needed to stay healthy. Plus, your vitamin subscription can be tailored specifically to you, so there really is no reason to not make vitamins part of your own daily routine.