What are the benefits of home health care services?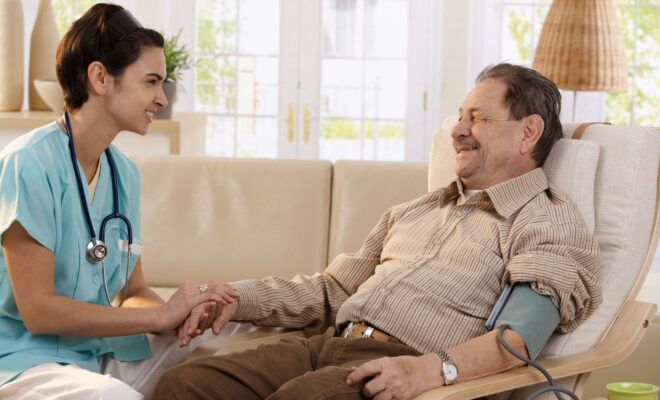 After crossing a certain age, it can get difficult and frustrating for you to go to a hospital and spend time somewhere else other than home. Even if you have aged parents, it can get a little difficult for you too to run to hospitals here and now. Medical attention is very necessary and getting great medical assistance sitting in your home is even more efficient and comfortable. Thanks to modernization in the field of technology and the medical field, it is now possible through professional home health care services. There comes a time when your loved ones need medical assistance from home. There are a lot of home health care services and if you are wondering about the benefits of Personal Health Care services from home, this is the article for you.
Proper maintenance of personal hygiene
When you have a professional to look after your loved ones, you won't have to worry about the personal hygiene of your loved ones. Many aged ones are not able to bathe or shower on their own, but professional health care services will properly take care of their hygiene for them. 
Proper care of personal household chores 
Not only is there a need for personal hygiene, but household chores also are a necessary part of our lives. Maintaining cleanliness and a healthy environment to live in is very important for aged people. Health care services assist aged people to take care of their household chores like a vacuum, laundry, lawn work, and many more. 
In old age, nutrition and proper food are very important for good health. Most seniors suffer from malnutrition because of the absence of proper nutrition in their food. When there is a professional to help them prepare nutritious food, they won't have to worry about nutrition and food anymore. 
Old-aged people often remain alone, void of any companionship. Along with all the medical assistance, a home health care specialist will become the companion a senior needs in their last years. 
The thing they are best known for. Home healthcare specialists can not only provide medical support and treatment to aged ones but also help them manage their medications efficiently.
These were some benefits of home health care services. If you have a loved senior in your home, or if you are advancing to your old age, you can opt for home health care services which will provide professional health care and assistance, and that too in your home.