What Are The Key Responsibilities Of A Specimen Courier?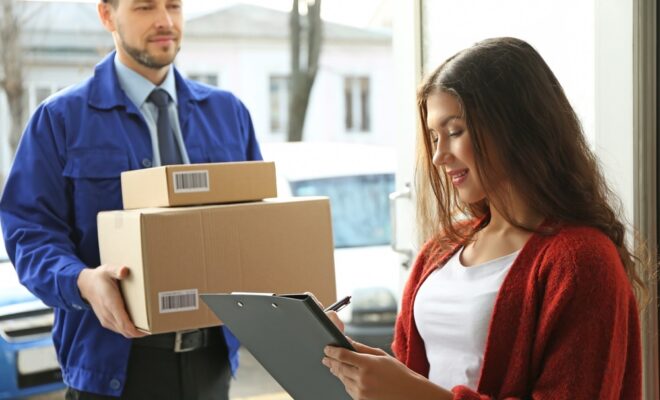 In contrast to conventional logistics, the primary responsibility of a specimen courier service is to successfully deliver products from the point of origin to the destination while also adhering to environmental conditions. The direct clients of these courier services are healthcare facilities, pathology labs, blood banks, pharmacies, government facilities, and specialized private organizations offering life-saving supplies for patient care. The mode of operation at this logistic facility tolerates zero margins for error. The courier team must pay close attention to detail while executing the delivery and follow a specific safety protocol.
The Specified Roles of This Type of Courier Service
Preserving samples in their best condition is the ultimate purpose of using this type of service. With quality specimens, it will be possible to provide someone with an accurate and reliable test result. Improperly handled samples cause test results to turn out inaccurate or inconsistent. When exposed to heat, time, or a lack of oxygen, the enzymes or cells can deteriorate.
Using specialized delivery equipment and technology, specimen couriers increase the survivability of the sample to make sure the specimen remains in top condition during the delivery phase. Medical specimen logistics experts have training and certification in correct specimen management techniques. Their primary responsibilities are:
On-time Delivery
One of the significant responsibilities of the specimen courier service is delivering the materials or samples at the appointed time to the specified destination. Deliveries often include pathology lab samples for prompt diagnosis, sterile surgical equipment, and—possibly the most urgent examples that need to be transferred to an airport for a critical trip out.
Keeping Specimen Temperature Stable
To complete the delivery, the logistics professionals adhere to ambient, refrigeration, and frozen procedures. Additionally, they have access to client-specific packing tools, including dry ice, ice packs, and custom-insulated coolers. In addition to offering climate-controlled vehicles to track the temperature and deliver data reports, they focus on quality control to prevent package compromise.
Entire Chain of Custody
The seriousness of the delivery of a medical sample parcel is taken into account by the specialists. They also maintain track of who has interacted with the packages and when and where they are. Fortunately, technology has improved this process and made it more transparent with features like online features for verifying signatures and instant SMS and email alerts with real-time updates.
No unnecessary delays
The logistical operation of delivering the specimen upholds the correct chain of custody, proper temperature management, and a lack of unnecessary halts. As a result, they maximize timely responsiveness while reducing the possibility of breaches or exposure.
Qualified drivers
The logistic partners are knowledgeable drivers who have a thorough understanding of various specimen classifications like Category A or B. They also know properly whether the specimen is a culture or infectious pathogen. They are equipped with Bloodborne Pathogen training, spill kits, and the proper knowledge about the right uses. The highly skilled specimen delivery drivers thus know how to handle the packages while adhering to the safety protocols throughout the journey.
Conclusion
Medical specimen deliveries are time-sensitive; therefore, every second counts. Transporting medical specimens requires careful management. When seasoned specimen courier services handle the delivery of medical samples, clients can enjoy complete peace of mind. To safeguard the privacy of patient health information, they monitor and control each delivery using cutting-edge technology and stick to secure chain-of-custody standards.