Make a Correct Choice between Invisalign and Metal Braces After Knowing Some Facts
At a growing age, there are many things that are supposed to be looked into. From the beginning, parents are cautious about the way their children look and appear in public. It helps in long term in building confidence. To help bring confidence in someone is through its outer appearance. You need to have correct body posture and a constant smile that can attract much attention. A perfect teeth alignment and jaw line structure is the key to perfect smile.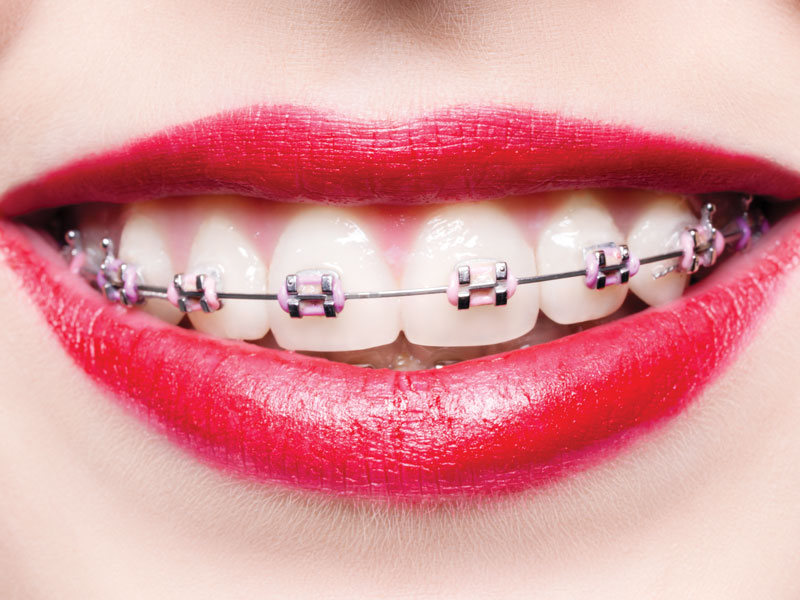 Whether it is a man or a woman, everyone wants sparkling white teeth in proper position. If you're young and have crooked or protruding teeth, then you can always use braces to get them back to position. Braces have saved many lives. Metal braces were the first to be launched in market. Although they were opaque and were quite an embarrassment when it showed while talking or eating, but people had no other choice than these.
After long research Invisalign came out with invisible braces that have helped many people in walking smartly without hesitation. These transparent braces can be detached while eating or brushing. However, for a good result one has to wear it for at least 22 hours a day. When you wear braces, teeth are pushed back into their places. In metal braces after sometime they're screwed tightly further to push your teeth more and in transparent braces a new set is ordered.
Here are some differences between the two –
Invisalign braces are transparent which means they are hardly visible unless a person is standing very close to you. However, metal braces can be seen even from a distance.
Invisalign is made through unique method therefore the price compared to metal braces is more. If you're a kid, then you can always go for metal braces instead of Invisalign as it is growing age where you can use anything irrespective of outer appearance.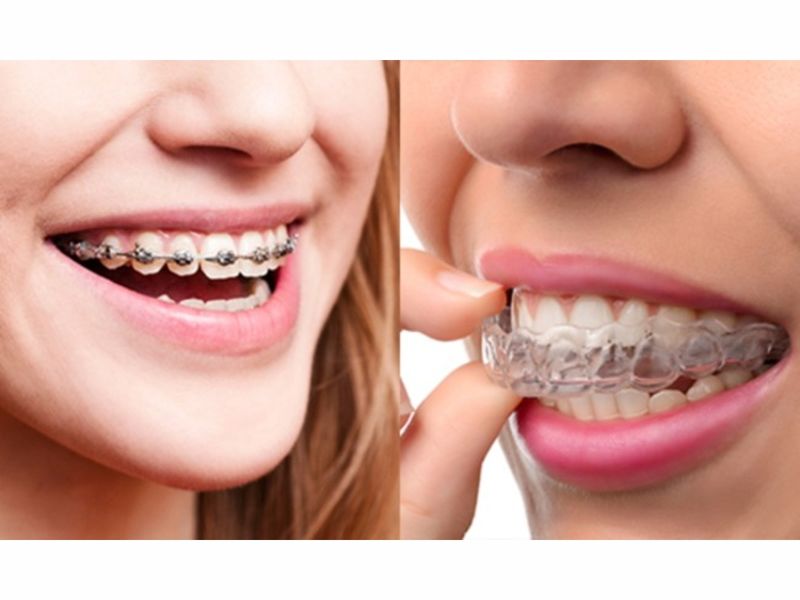 Invisalign braces are changed in every two weeks which brings faster effect on your alignment. However, metal braces are stiffened further in every six weeks which makes it delay the process.
Invisalign braces pain less compared to metal braces that have wires and metal frame that can hurt your gums. However, while fixing transparent braces it hurts a little so when you approach your doctor in every two weeks, you can be prepared for slight pain while setting them on your teeth.
When it comes to hygiene, transparent braces are better than metal braces, because they can be removed while eating and brushing. However, metal braces are still on your teeth when you eat something which means any food can stick to your braces which can stay there for long if not cleaned properly with brush.
Eating some foods are restricted in metal braces, whereas in transparent braces you have liberty to eat anything. However, if your kid is quite young, then it is wise to get them metal braces as they're very careless with their items and might lose expensive transparent braces easily.