How Is Sex Addiction Treated?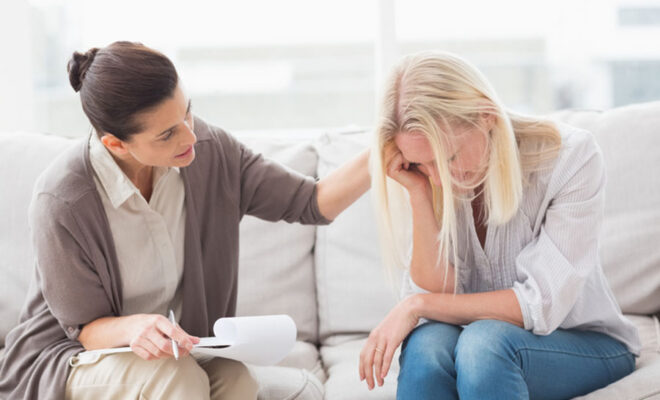 There are several methods for the treatment of a sexual addiction. Some of the techniques that  sexual addiction therapists use include cognitive behavioral therapy and ritualisation. But how can you know which method is right for you?
Cognitive behavioral therapy
If you or someone you know suffers from sexual addiction, you may be wondering what treatment options are available. A qualified mental health professional can help you find out what is best for you.
Cognitive behavioral therapy is a common approach to treating sexual addiction. This treatment focuses on changing your thinking and replacing unhealthy behaviors with healthy ones.
Several medications are available to treat sexual addiction. These medications include anti-androgens, selective serotonin reuptake inhibitors (SSRI), and mood stabilizers. Naltrexone is sometimes used to treat impulse control issues.
Therapy helps you find the underlying cause of your sexual addiction. You can also find support groups to meet with. Finding a therapist who is competent, reliable, and trustworthy is an important part of your treatment.
If you're unable to find a therapist on your own, consider contacting a local agency or a government website. Getting help with your addiction is essential. The best outcome depends on being honest with yourself and others.
Many people struggle with other types of addictions. For example, substance use disorders are very common. Sexual addiction can lead to sexually transmitted diseases. It can also affect your relationships and career.
The most common terms for sexual addiction are problematic sexual behavior, compulsive sexual behavior, and hypersexuality. Treatment for each is different.
Ritualisation
Ritualisation is a key component of treatment for sexual addiction. It is a process that intensifies a sex addict's preoccupation with sexual activities.
The sex-addict will often develop elaborate fantasies. These may involve extramarital affairs or voyeuristic phone calls. As a result, the sex-addict will engage in more intense behaviors than he intended.
There are many stages to the Carnes cycle. Typically, the first stage is ritualisation. This involves deliberate choices that lead to a state of mental "arousal".
Ritualisation leads to the more significant stage of compulsive sexual behavior. As the stage draws closer to action, the effects of the ritual become more powerful.
This is because the hormonal system floods the body with endorphins, a feel-good chemical. As a result, the addict is able to numb or avoid feelings of guilt.
When the ritual is performed to excess, it can lead to bestiality. This is because the sex-addict is forced to withdraw from his or her family and other obligations, and spends more time on sexual activities than he or she would otherwise.
Using rituals as a means of avoiding reality is a bad idea. A better alternative is to seek help. Ideally, a support group or licensed therapist can provide help.
Financial and legal consequences
Sex addiction is a condition that causes excessive sexual activity. This can lead to legal problems and financial losses. It can also cause serious emotional damage to those involved.
Sexual addiction is not always easy to diagnose. Some people suffer from it while others do not. Fortunately, there are effective treatments available. These include cognitive-behavioral therapy and motivational interviewing.
There are also many self-help groups that are based on the 12-step program of Alcoholics Anonymous. If you are suffering from sexual addiction, you should consider seeking help. You can do so by visiting an outpatient program or by joining a local self-help group.
In addition to financial and legal consequences, you may also experience physical and emotional complications. For instance, you may find it difficult to sleep at night. On top of that, you may become depressed or suffer from guilt.
Aside from the physical and emotional effects, you may lose jobs and even friends. This is due to the fact that sexual addicts tend to abandon other areas of their life. They may be so focused on sex that they do not engage in healthy relationships.
Another reason you should consider treatment is that a large percentage of sex addicts will suffer from an eating disorder. Also, they are at higher risk for STIs.