Chemical Peels for Acne Scars: Know your Options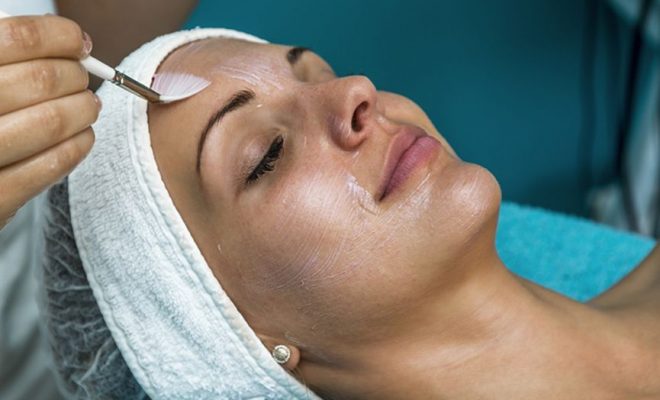 There are a lot of acne solutions you can easily purchase your local pharmacy. However, what are you going to do about acne scars? Even if these scars aren't that serious, you cannot just make them disappear with just a cream. Thankfully, chemical peels are available as the answer to your facial woes.
Chemical peels work by exfoliating your skin using an acid, which eliminates a uniform amount of damaged skin cells across the areas to be treated. It is an effective way to heal active acne and old scars. Some chemical peels are only available at a doctor's office or spa while others can be used at home.
How Chemical Peels Work for Acne Scars
Chemical peels for acne scars have been used by beauty experts to heal the skin for many years. They lift dead skin off the surfaces of the skin, making rook for meow skin cells to migrate to the surface from the basal layers below. Such younger skin cells come with more natural skin tones than the dead cells they replace. For very light acne scars, a superficial kind of chemical peel may be able to help. Aside from helping reduce light scars, this type of peel also treats enlarged pores and dull complexions.
Kinds of Chemical Peels to Treat Acne Scars
If you have decided to do something about your acne scars, the following are the solutions you can choose from.
The right choice depends on the severity of your scars:
Light chemical peels. These gentle chemical peels only eliminate the outer skin layer and can make the skin more radiant and improve its texture. It can effectively reduce the appearance of fine lines and wrinkles, as well as mild acne scarring, dry skin, and age spots.
Medium peels. This type of chemical peel can provide you with more significant results. They tend to penetrate more deeply than other peels. They can effectively treat wrinkles, sun damage, skin discoloration, and minor acne scars. After getting this treatment, you will need some downtime because your face may become itchy and red.
Deep peels. These chemical peels provide the most dramatic results as they effectively treat deep lines and wrinkles, acne scarring, and sun damage. They require the most downtime as they gently remove layers of aged and damaged skin. But, the treatment can give you full facial rejuvenation. This type of peels is one of the most effective and long-lasting treatment options for acne scars.