Guide to Benefits of Indoor Rowing: A Full-Body Workout That's Easy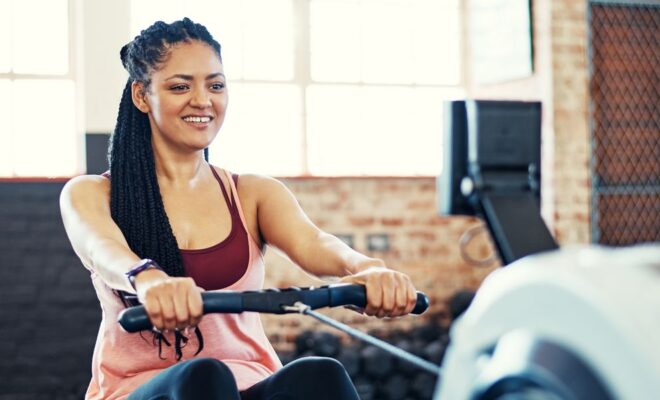 An indoor rowing workout plan is a low-impact exercise that can be done year-round, making it a great choice for people of all fitness levels. Unlike other forms of cardio like running or cycling, rowing uses all major muscle groups, providing a full-body workout.
The major benefits offered:
Indoor rowing is a weight-bearing exercise, which means it can help to improve bone density and reduce the risk of osteoporosis.
And because it is low-impact, indoor rowing is easier on the joints than on activities like running.
Additionally, indoor rowing can be a great way to relieve stress and improve mental well-being.
Other benefits of indoor rowing include improved cardiovascular health, increased muscular endurance, and better joint mobility.
So whether you are looking for a new way to get fit or just want to switch up your routine, indoor rowing may be the perfect activity for you.
How to get started with indoor rowing:
To get started, simply adjust the seat and footrests to fit your body, and then grasp the handlebars.
Begin by pushing off with your legs to create resistance, and then pull the handlebars toward your chest, keeping your back straight.
Continue rowing until your arms are extended fully, and then reverse the motion to return to the starting position.
For a more challenging workout, increase the resistance on the rowing machine or try using a heavier weight.
The best way to row indoors for maximum results:
When it comes to rowing indoors, there are a few things to keep in mind in order to get the best results.
First, be sure to set up your rower in a well-ventilated area with plenty of space.
You'll also want to make sure the floor is level and that the rowing handle is properly secured.
Once you have everything set up, it's time to start rowing!
Remember to keep your back straight and your core engaged throughout the entire movement.
And be sure to row at a consistent pace – too slow and you won't get a good workout, but too fast and you risk injury.
By following these simple tips, you'll be well on your way to indoor rowing success!
Endnote:
Rowing is a great way to get a full-body workout, and it can be done indoors with a rowing machine. Rowing machines provide a low-impact workout that is easy on the joints, and they are relatively inexpensive and easy to use. Most gyms have rowers available for use, or you can purchase your own rowing machine for home use.