Why you Should Use a Retainer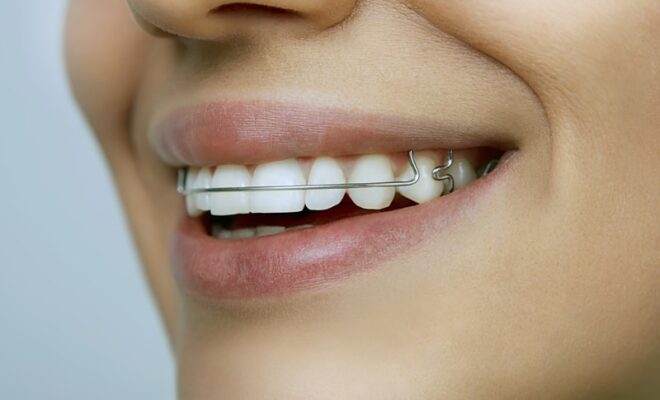 Braces lead to a beautiful smile, but the retainer must maintain the smile while improving your oral hygiene. Retainers are mainly used to put straight teeth in place but have many benefits to your kids. Research has shown that these items help to eliminate speech problems, but it is challenging to get kids into wearing them.
Tooth retainers are commonly used in the last orthodontic treatment stage, and the teeth can go back to their position after removing the braces. It is also advisable to wear these items overnight to maintain the teeth's position. Below we discuss why you should use a retainer.
Retainers keep the teeth aligned when worn correctly, and this eliminates the risk of poor oral health. According to a study, weak oral health triggers the blood-related diabetic effect. Putting on a retainer correctly and flossing appropriately play a significant role in diabetes prevention.
A lesser-known benefit of retainers for kids is that it enhances their breathing. Certain retainer types align jaws, strengthen teeth, and eliminate snoring at night.
Some children also wear these items to improve speech problems. Research has shown retainers improve tongue placement, enabling kids to pronounce words correctly.
The retainer is used after brace removal to keep the teeth straight. Using this item will restore your old smile and prevent you from visiting the dentist often. The retainer might be uncomfortable, especially to adults, but a consistent application makes you used to it.
It is easier to clean straight teeth, and you will achieve this by wearing retainers. Well-aligned teeth are easy to floss and brush, and you should consult your dentist to ensure you do it correctly.
Types of Retainers
Retainers keep your mouth in check after removing braces, and the best retainer depends on your preference. Periodontal ligaments take almost a year to solidify, and your orthodontist will help you to make an informed decision.
Most orthodontists advise their clients to wear these items 24/7 for several months and proceed to put them only at night. You can then reduce it to a few nights weekly after a few years. Retainers are available in different types, and the most common ones are plastic retainers.
Below we discuss the most popular;
These retainers are made using plastic or acrylic, and the wire is situated in front of your teeth. The acrylic is designed to fit the mouth perfectly, and these retainers are available in different types. They are also adjustable, enabling your orthodontist to tweak the teeth after removing braces.
These retainers stay in your mouth always since they are glued to your teeth's back. They are commonly put behind the lower teeth, and some orthodontists begin with them. These retainers strengthen teeth and have other benefits.
Final Thoughts
Retainers occur in different types, and all have numerous benefits. Plastic retainers are the most common, and the above article has discussed the importance of wearing these items. Kindly reach out for more information.