Sugar Substitutes Can be Natural and Nutritious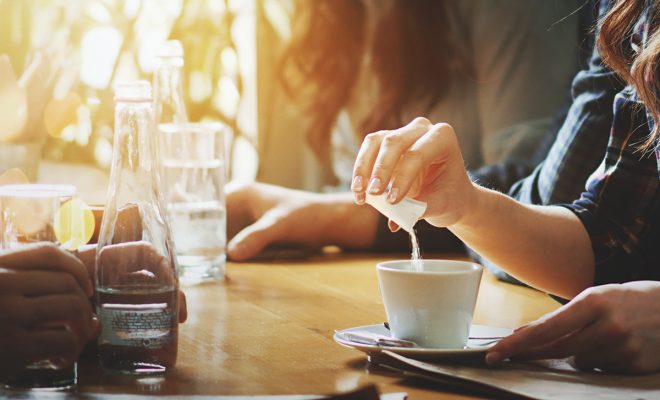 It's becoming increasingly clear that consistently eating large amounts of sugar is unhealthy. Many health-conscious individuals are now deciding to avoid sugar. High-protein eating plans are becoming more common as people start to avoid carbohydrates in general.
Of course, it's difficult for many people to completely stop eating foods that have sweet flavors. Some people naturally prefer saltier or more savory types of food. Completely giving up sugar might not be challenging for them.
The individuals who have always enjoyed sweeter forms of food might struggle on a high-protein and low-carbohydrate diet, however. Fortunately, plenty of sugar alternatives are now available.
Date Sugar
Dried fruits aren't quite as nutritious as fresh fruits, but they're still much healthier than many other foods that are just as sweet. It's actually possible to grind up dried fruits like dates in order to make new sweeteners, and it's a process that's had great results.
Plenty of the healthier sugar substitutes that are available today have their own nutrients, which is the case for date sugar. Its antioxidant content is very high. People who use a sweetener like this won't necessarily be getting another daily serving of fruit in the process, but they'll be relatively close to doing so. Date sugar is also a great potassium source. It still doesn't taste all that different from table sugar, making it a truly viable alternative.
Honey
While honey has a very sweet taste, it's still healthier than many other sweeteners. Regular sugar can cause a person's blood glucose levels to spike. Honey will not affect blood glucose levels anywhere near as strongly, making it a much better choice than table sugar.
It's also worth noting that sugar just provides completely empty calories. Honey actually contains antioxidants. People are often encouraged to eat more fruits and vegetables in order to get more antioxidants. Using natural honey instead of table sugar could already help more people achieve that goal.
Since honey has a rich texture and particularly sweet taste, people will also usually consume relatively small quantities of it. They'll still get to enjoy sweetened foods, but they'll need less sugar in the process. Honey can help people find just the right balance.
Coconut Sugar
It's common for people to use coconut products of all kinds today. Coconut water has been popular for a while. Now, some people are trying coconut sugar instead of table sugar. They usually aren't disappointed, since this alternative sweetener has plenty of advantages.
Coconut sugar is much less processed than table sugar. It's also much more nutritious. Table sugar contains no nutrients whatsoever, but coconut sugar has both magnesium and potassium. A sweetener like this isn't just valuable for its flavor.
In many ways, coconut sugar is similar to brown sugar. It's perfect in oatmeal and similarly healthy breakfast dishes, just like brown sugar itself. Some people have said that coconut sugar tastes a little bit like caramel. The people who have been trying to avoid caramel could also benefit from using coconut sugar.
Artificial and Natural Sweeteners
Many of the replacement sweeteners that people used in the past were purely artificial. In modern times, people are increasingly trying to eat natural foods and avoid additives. There are concerns about the health risks associated with calorie-free artificial sweeteners. Nutrition researchers are still uncertain about the long-term effects of consuming artificial sweeteners.
People are increasingly choosing natural sweeteners that have calories, but that also isn't nutritionally empty. They'll still have to use relatively modest amounts of these sweeteners, but they'll be much healthier than they would be otherwise. These sweeteners can help customers avoid potentially toxic artificial ingredients and blood glucose spikes.