What Is Out Patient Department Cover In A Health Insurance Plan?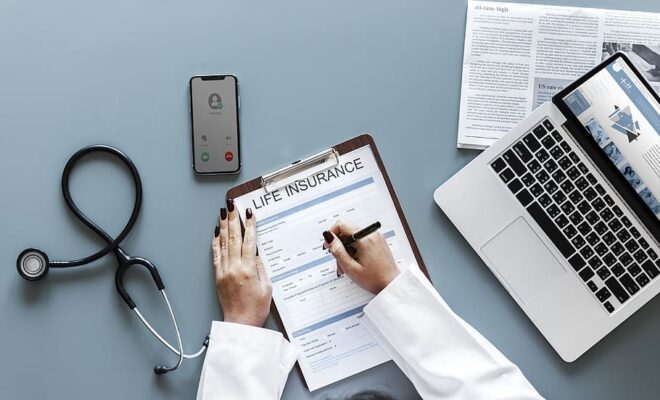 Over the years, many people have understood the importance of following an optimal physical routine and high-nutrition diets for physical well-being. Strictly following these routines will help us stay active, fit and healthy. However, injuries and diseases do not announce themselves before entering our lives. Dealing with medical issues can be quite stressful, as the rising medical costs can impact your financial stability. To make sure you get the medical assistance you need without worrying about the bills, you must get a health insurance policy.
Health insurance plans are insurance policies that offer you financial coverage for dealing with medical emergencies. Health policies in India come in different shapes and sizes. For instance, critical illness insurance will provide you financial coverage if you're diagnosed with one of the listed critical illnesses in the policy.
Along with this, most health insurance plans also include Covid-19 insurance these days to help customers get the coverage they need. Apart from the financial benefits, you also get health insurance tax benefits with the insurance plan.
If you're looking to purchase a health insurance policy, you must learn about Inpatient Department (IPD) and Outpatient Department (OPD) coverage in your insurance policy before purchasing the plan.
What is IPD and OPD in Insurance?
An Inpatient Department or IPD is the unit of a healthcare institution or a hospital where the patients are admitted if they have medical issues that need appropriate care and attention. An Inpatient Department of the hospital will have all the beds and the appropriate medical instruments. Along with this, any patient admitted to the IPD will have 24×7 access to doctors and nurses. IPD's are generally used for emergencies or planned procedures.
OPD means an Outpatient department, where a patient will physically visit the hospital to get a consultation for their health issues with a doctor to begin the treatment. You will not have to be hospitalised, but you can visit any associated facility in the hospital like the pharmacy, consulting room, etc. For an OPD visit, you will have to pay for the doctor consultation fees, lab tests and medicines.
Most health insurance policies these days provide coverage for both IPD and OPD visits to the hospital. In the past, policyholders didn't get OPD coverage with their health insurance policy. However, today most insurers like Tata AIG offer OPD coverage as well. Insurers have understood that these small healthcare expenses can pile up and impact their financial stability heavily. Over the years, it can also impact your savings heavily. Therefore, the OPD coverage in your health insurance plan can be quite beneficial for you.
Benefits of OPD Cover in Health Insurance
Given below are some of the ways an OPD cover in your health insurance policy can be beneficial for you:
Regular visits: Individuals who visit the hospital regularly can easily cover their expenses.
Medical Inflation: With a rise in medical inflation, the cost of medicines and diagnostic consultations are rising. OPD covers provide you with reimbursement for the expensive medical bills.
Diagnostic charges: If you feel you need to get medical attention from a diagnostician, you can get it as soon as possible without worrying about the rising medical costs. You will get coverage for consultation fees, diagnostic charges and medicine bills.
Yearly coverage: You will be covered under the OPD cover for an entire policy year.
Coverage for all: Whether you have bought a policy for yourself or your family, every individual covered under the plan will benefit from OPD coverage.
Optimal for pre-existing illnesses: The OPD coverage will be optimal for individuals dealing with chronic issues or pre-existing issues that need numerous OPD visits.
Inclusions and Exclusions of OPD Cover in Health Insurance
Given below are the inclusions and exclusions of an OPD cover in health insurance.
Inclusions:
Doctor consultation visits
Diagnostic tests
Medicines
OPD treatment
Exclusions:
Services used for pleasure
Treatments carried out for facial enhancement, purification, etc
Costs of braces, lenses, implants, hearing aids, prosthetics, etc.
OPD services outside the country
Preventive health check-ups
Infertility or sterility tests
Complications that come out of miscarriages, pregnancy, etc
Who Should Get the OPD Cover in Their Health Insurance?
Health insurance plans that offer OPD coverage are extremely helpful for individuals who wish to enhance their plan's coverage apart from the base coverage. If you identify with any of the categories given below, you must consider including the OPD cover in your health policy:
Individuals in the 25-40 age range who need the OPD services more than the IPD services.
Senior citizens may need regular medical attention for different issues like small surgeries, root canal surgery, etc.
Individuals who are physically active and may need regular attention for physical injuries.
Conclusion
The outpatient department is the area of medical expertise that deals with issues that do not need hospitalisations. OPD involves diagnostic tests, consultations, medicine expenses, etc. While the fees involved in these situations may seem small, they can grow massively over time. Along with this, for someone who needs regular OPD assistance, these bills can impact their financial stability heavily.
Therefore, to help these individuals, health insurance companies offer OPD cover in health insurance plans. With OPD coverage included in your health policy, you will get coverage for several different issues.