Regain Confidence in the Bedroom with BlueChew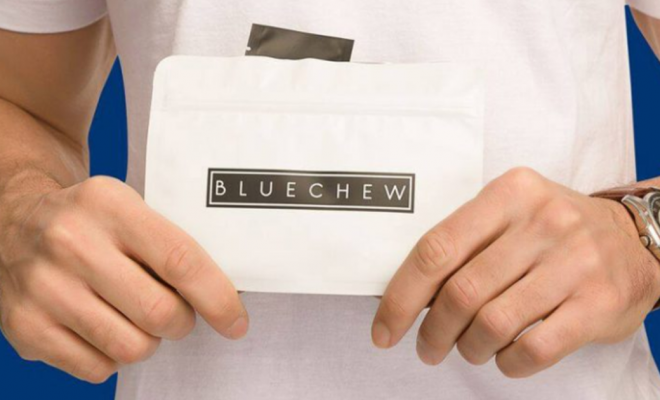 Insecurity in the bedroom can be frustrating for everyone. Erectile dysfunction (ED) is a common medical condition that many men have to navigate, especially in the bedroom. One study reported that 52% of men deal with ED, while another said it could be as high as 76.5% of all men.
But you shouldn't let ED get in the way of your life. There are easy solutions designed to give you more confidence in the bedroom.
BlueChew offers a service to get men connected with the chewable tablets that will help them discover a better sex life. The subscription allows men to get their prescription without an in-person doctor's visit. The chewables are then delivered right to the door.
If you deal with ED, then finding the right solution can make all the difference in the world. BlueChew offers two distinct tablets to help support your natural sex drive by increasing the blood flow to that lower half.
What is BlueChew?
People may wonder what BlueChew pills are, but they're actually not pills. BlueChew offers a chewable tablet that is easy to take. BlueChew reviews find that the chewable tablets make the service a popular option.
Studies have found that 40% of adults have problems taking pills. This has led to skipping medication altogether or delaying doses when they are in pill form.
The tablets from BlueChew still provide the same active ingredients you would find in Viagra or Cialis, but in chewable form and at a fraction of the cost!
No Need for a Doctor Visit
How does BlueChew work? The tablets our customers receive contain a blend of Sildenafil and Tadalafil – two common drugs that are approved by the Food and Drug Administration to help men perform. These active ingredients need a prescription. By subscribing to the BlueChew service, you will be able to get the prescription you need from the BlueChew team of licensed medical providers, discreetly.
BlueChew takes your privacy very seriously. Your telemedicine visit will make it easier for you to get access to these affordable and convenient chewables. Simply subscribe to BlueChew to get started. If at any point you no longer need the tablets, you can easily hold, delay  or cancel your order..
Delivered Right to Your Door
With BlueChew's convenient subscription service, the tablets are delivered right to your door—no need to hassle with prescription pickups. Even our packaging is discreet. Not everyone wants their business out there for the world to see, and we respect that.
Your discreet delivery will make it easier than ever to be ready to do it at any time.
A Smarter Decision for Your Wallet                             
Why pay more for ED medication when you don't have to?
The two basic plans from BlueChew include either four 6mg tablets of Tadalafil or six 30mg tablets of Sildenafil for $20. If you want more or need a stronger dose, there are even bigger plans available.
Our competitors have increased their prices drastically over the years. Between 2012 and 2017, Viagra (sildenafil) prices shot up from $127 to $370 for 30 pills and Cialis (tadalafil) rose from $127 to $365.
We want to offer an affordable solution.
If you get the Pro plan through BlueChew, you can get 34 of the chewable 30mg sildenafil tablets for $90. That's a huge price difference compared to the $370 Viagra charges for the 30 pills containing the same active ingredient.
Plus, our tablets are made right here in the USA.
Our medical team is always on hand to help you adjust the prescription as needed. If something isn't working, we may be able to help you find a different solution.
Chew It and Do It!
One chewable and you are ready to go—usually within the hour. Both tablets take about 30-60 minutes to take effect. Sildenafil can be taken up to four hours before sex, while tadalafil can be taken 24 hours or longer before the big moment. This gives you some flexibility to help take the pressure off.
You should be able to relax and enjoy yourself when it comes time to shine. With BlueChew services, we take as much hassle out of this as possible. Everything is done online and delivered right to your door, making it easy to chew it and do it!