7 summer skin problems you can prevent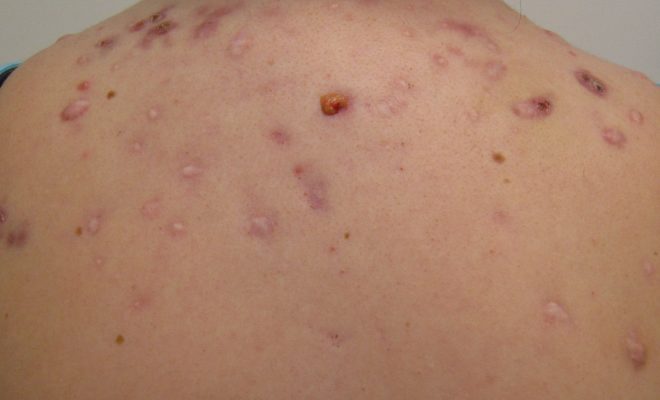 Do you have an itchy rash or sunburned skin during the summer season? Well, it can sideline summer fun. You can help keep your summer days carefree and easygoing by learning how to prevent these summer skin problems. Read on to find out more.
When sweat mixes with bacteria and oil on your skin, it can clog your pores. Do you have acne-prone skin? Then you may have breakouts quite often. Blot sweat from your skin with a clean cloth. When you wipe the sweat off, it can irritate your skin. This can lead to a breakout. Wash sweaty clothes, headbands, towels and hats before reusing them. Use non-comedogenic products which do not block or clog pores.
Are you wondering how you can have dry, irritated skin when outdoor air is hot and humid? The culprits are spending time in the sun, pool and air-conditioning. Apply sunscreen before going outdoors, using one that offers broad-spectrum protection, SPF 30+ and water resistance. Soaps and body wash labeled antibacterial or deodorant can cause skin dryness. Take showers and baths in lukewarm rather than hot water. Slather on a fragrance-free moisturizer after every shower. Moisturizer works by trapping water in your skin. So, you will need to apply it within 5 minutes of taking a shower. Take a shower immediately after getting out of the pool, using fresh, clean water and a mild cleanser or body wash made for swimmers. Turn up the thermostat if the air conditioning makes your room too dry.
Poison ivy, oak and sumac (rash)
Many develop an intensely itchy rash, when a substance found in the plants, urushiol, gets on their skin. The itchy, blistering rash often does not start until 12 to 72 hours after you come into contact with this. The rash can go away in a few weeks.  If you have a serious reaction, you need to consult a doctor right away. Swelling is a sign of a serious reaction. Use heavy shopping bags to pull plants from the soil. Plastic bags can be used to cover arms for additional protection during the removal process. To avoid any potential contact, keep the skin as covered as possible. Wear long-sleeved shirts and pants. After removal or exposure to poison ivy, rinse exposed skin with water immediately. Avoid soap or harsh scrubbing. And wash clothes immediately.
Prickly heat (or heat rash)
Blocked sweat glands cause a heat rash. As the sweat can't get out, it builds up under your skin, causing a rash and tiny, itchy bump. When the bumps burst and release sweat, many feel a prickly sensation on their skin. Wear light-weight, loose-fitting clothes made of cotton. Exercise outdoors during the coolest time of the day. Or exercise indoors if your room is air-conditioned. Use fans, cool showers and air-conditioning when possible to keep your skin cool.
You can develop hives (an allergic skin reaction) when you're in the sun if you have a sun sensitivity (usually runs in the family). If you have an allergic reaction to the sun, you will see red, scaly and extremely itchy bumps on some (or all) of your skin. Some people also get blisters. Check if any of your medications can cause an allergic reaction when you go out in the sun. Medications that can cause an allergic sun reaction comprise ketoprofen (found in some pain meds) and antibiotics such as tetracycline, doxycycline and minocycline. If the medicine causes a reaction, stay out of the sun. Protect your skin from the sun. Seek shade, wear sun-protective clothes and apply sunscreen that offers broad-spectrum protection, water-resistance and an SPF of 30 or more.
This itchy rash appears after wading or swimming in lakes, oceans etc. You get it when parasites in the water burrow into your skin, causing tiny red spots on areas that your swimsuit did not cover. Sometimes, intensely itchy welts (hives) and blisters appear. Children are especially vulnerable because they tend to stay in shallow, warmer water. Stay out of infested water. Quickly rub your skin with a towel after getting out of the water. The parasites start to burrow when the water on your skin starts evaporating not while you are in the water.
When to see a doctor?
While these summer skin problems can reduce your fun, they are typically not serious. Most go away in a few days or a few weeks. If a rash or other skin problem lingers or worsens, you should consult your doctor. Among the various mediums of treatment available, homeopathy can work wonders. Other mediums end up treating only the current outbreak. Thus, there remains a possibility of recurrence of the summer skin problems. Homeopathy will identify the cause of skin problems for each individual and treat it from the root to control its recurrence. Visit your nearest skin clinic and seek skin treatment in homeopathy.