Incredible Ways to Relieve Knee Arthritis Pain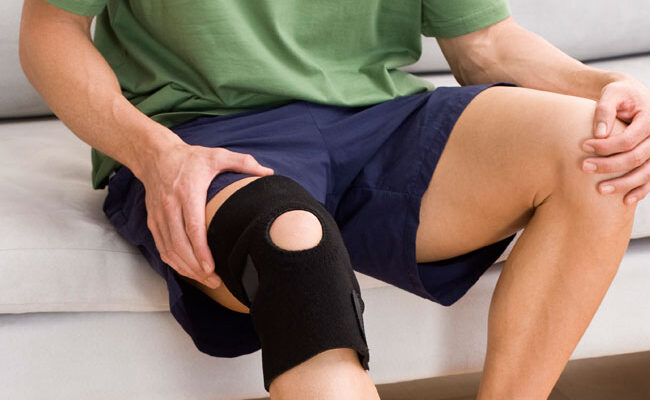 Osteoarthritis is one of the most common types of arthritis found in adults. It is the wear-and-tear form of arthritis. It usually appears in the knee joints.
The chances of developing knee osteoarthritis symptoms generally increases as you grow older. The number of people with osteoarthritis has increased over the last few years; this could be because of the growing rates of aging population and obesity. Knee osteoarthritis can be caused by factors, such as age, obesity and injury, gender, and genetics.
There are plenty of ways you can get knee pain relief. They include:
Maintain a healthy weight
Excess weight exerts too much pressure or stress on your already damaged knees. If you're overweight, it would be best to lose weight since it will help to relieve pain and even slow down the rate at which cartilage degenerates. Losing weight will reduce the stress on your joints, hence improving mobility, relieving pain, and preventing future damage to the joints.
Lack of exercise makes you more prone to develop knee osteoarthritis. There are many benefits of exercise other than just weight loss. Regular movement can help in maintaining flexibility in your knee joints. Regular exercise can also slow the disease process and relieve your pain. Some of the exercises you can do include cycling, walking, water aerobics, and swimming to strengthen your joints. The exercises should be individually tailored to prevent further injury. That's why you should consult with a physical therapist or doctor before you start any kind of exercise.
Several studies show that the kind of shoes you wear matters if you are suffering from knee pain. Flexible shoes that mimic the foot's natural mobility can lower the pressure put on the knee during day-to-day activities. So you should always wear comfortable, knee-friendly shoes. You can also use a dual action knee strap as it helps take away stress on your painful knee.
Using heat and cold is effective in easing joint pain that results from arthritis. Heat relaxes the muscles and improves lubrication, hence reducing stiffness. Ice, on the other hand, reduces pain, swelling, and inflammation.
A healthy diet is a diet that is high in vegetables, fruits, and fiber. The Arthritis Foundation also recommends a diet that's rich in fresh produce. Omega-3fatty acids are also good for people with arthritis. You can also talk to a doctor or nutritionist to help you come up with a suitable diet.
Use medications to ease pain
There are over-the-counter medications available to help ease knee pain and stiffness. These medications include acetaminophen and injections like hyaluronic acid and corticosteroids into the joints. Make sure you work with your clinician to come up with the best strategy for you.
Talk to a physiotherapist
If pain and swelling become unbearable, it would be best to talk to a physiotherapist. The physical therapist will assess you and come up with treatment strategies to help you out. These treatment methods include transcutaneous electrical nerve stimulation, cognitive-behavioral therapy, stretching, and strengthening exercises. He or she can also recommend the use of a dual action knee strap to relieve knee pain.