Two Million Child Asthma Cases Linked to Pollution Every Year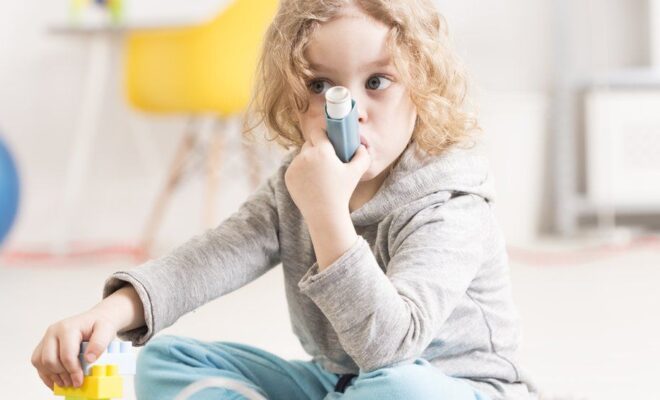 A new study conducted by researchers at George Washington University proves just how important the government's air pollution goals are, specifically the fight to improve air quality and achieve zero emissions.
According to the new study, there are approximately 1.85 million new paediatric asthma cases every year that are caused by exposure to road transport emissions. Researchers shared their findings after analysing data gathered from 2009 to 2019. They particularly used data outlining new cases of asthma in children and analysed traffic-related nitrogen dioxide (NO2) concentrations.
Of the more than 13,000 locations covered, over 130 were cities and towns in the UK – including London with 5,950 cases, Birmingham with 1,330, Leeds with 730, and Liverpool with 670 cases – a significant number of the cases were in highly urbanised areas – around two-thirds of the 1.85 million, to be exact.
Study co-lead author Susan Anenberg confirmed that the study proved that children exposed to NO2 are at greater risk of developing paediatric asthma. It is also crucial evidence that reminds governments of the importance of keeping the air clean. One of the best ways to do this, according to Anenberg, is to limit the use of fossil fuel-powered vehicles and lessen greenhouse gas emissions.
Published in the Lancet Planetary Health journal, the study emphasises the need to prioritise programs and projects aimed at improving air quality and reducing toxic emissions such as PM2.5 (fine particulate matter). The study also revealed that around 80% of adults and children residing in different cities worldwide suffer from high-level exposure to PM2.5, levels that far exceed the WHO (World Health Organization) limits.
Like NO2, PM2.5 is toxic and can negatively impact a person's health. The particles are tiny enough that they can easily get into the lungs. Once they reach the bloodstream, serious health conditions can develop, such as respiratory infections and illnesses, cardiovascular diseases, and even lung cancer.
The WHO's 2021 guideline for PM2.5 was 5µg/m3; the 2019 average in urban areas across the world was 35µg/m3. Additionally, studies conducted in the past indicated the UK's average PM2.5 concentrations at 13µg/m3. Both are unhealthy figures and are multiple times above the safe limits.
To protect children from asthma and other related diseases, governments and other authorities should be relentless in their pursuit of cleaner air. The ban on diesel and petrol-powered vehicles and the zero-emissions goal should be taken seriously.
What makes diesel vehicle emissions dangerous?
Diesel vehicle emissions, such as NO2 and PM2.5, destroy the environment and shorten human lives. This is true, especially for those exposed to NOx or nitrogen oxide, which are emissions coming mainly from diesel vehicles.
NOx is a family of reactive and highly poisonous gases. It is formed through fuel combustion. It is an oxidizing agent and reacts when combined with VOCs or volatile organic compounds. It catalyses the formation of smog. It also contributes to the formation of acid rain.
Nitrogen oxide has a slight odour but is colourless. It is highly flammable. Its primary elements are nitric oxide (NO) and nitrogen dioxide or NO2. NO2 gives smog its reddish-brown appearance. Like NOx, nitrogen dioxide is an oxidising agent that reacts when mixed with various compounds.
NOx can also produce ground-level ozone, a pollutant that can weaken and damage crops, plants, and other forms of vegetation.
Various health impacts develop when a person is constantly exposed to NOx emissions. Depression, anxiety, and other mental health issues can be triggered. Cognitive abilities weaken, which can lead to dementia.
Common health impacts include asthma, lung problems (that sometimes develop into COPD or Chronic Obstructive Pulmonary Disease), pulmonary oedema, vomiting, and nausea.
Life-threatening health impacts include laryngospasm and asphyxiation, chronic lung function reduction, cancers, and cardiovascular disease. Over the years, thousands of cases of premature deaths have been linked to air pollution in general. In the UK, this was what happened to Ella Adoo-Kissi-Debrah, the young girl whose death was the first to be recognised as caused by air pollution.
Vauxhall Dieselgate
Diesel vehicle emissions, particularly NOx, played a major role in the Dieselgate diesel emissions scandal that involved Volkswagen and other carmakers, allegedly including British-based Vauxhall. These carmakers allegedly installed defeat devices in their vehicles so they could manipulate emissions tests and make the vehicles appear emissions-compliant. In reality, the vehicles emitted unlawful amounts of NOx when driven on real-world roads.
Volkswagen and Vauxhall, among the many carmakers implicated in the fiasco, have had to recall affected vehicles. VW has paid billions in fines and fees, while the Vauxhall emissions claim has just started.
These carmakers put lives at risk and the environment in danger just so they can profit. They should be brought to court – and affected drivers can do this by filing a diesel claim.
Am I qualified to file my diesel claim?
If you are one of the affected drivers, you can file a diesel claim and receive compensation from your carmaker. However, you'll have to verify your eligibility first by visiting ClaimExperts.co.uk. They have all the information you need to determine your next course of action.
You can choose to file the claim as an individual claimant, or you can join a GLO (Group Litigation Order). You'll need to work with an emissions expert if you want to make sure that you're taking the right path.