What Are the Key Differences Between a Nutritionist and a Dietitian?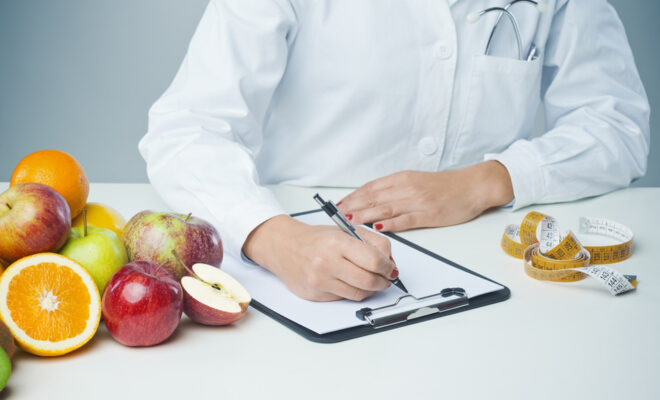 While both professionals work closely with people to improve their health, there are some differences between a nutritionist and a dietitian. For example, a nutritionist provides nutritional advice, whereas a dietitian talks to people about a diet and lifestyle to treat disease. Nutritionists also have additional responsibilities, such as writing articles or speaking at conferences on nutrition.
Dietitians talk to people about lifestyle changes
You will always have difficulty distinguishing between dietitian vs nutritionist if you do not have any knowledge about these two. It would be good to have at least a little awareness about them to set them apart.
Dietitians advise people on a wide range of food and lifestyle choices to prevent and treat disease. They work in various settings,, including hospitals, outpatient care facilities, food service operations, and weight-management facilities. Their primary focus is on promoting healthy eating and lifestyle choices. Dietitians also teach courses on the relationship between diet and health. Many work as lecturers at universities and colleges about nutrition and lifestyle choices. They also help athletes and others improve their performance and energy levels by offering dietary guidance. For example, a dietitian can help someone increase the amount of protein in their diet or reduce the amount of fat in their sports. Dietitians can also help people improve their sleep and energy levels and help people lose or gain weight safely. They can also work with people with specialized health conditions. For example, a dietitian can help a person reduce the risk of heart disease and diabetes by making dietary changes. Dietitians counsel patients on nutrition and make recommendations based on individual needs and goals. A plant-based diet can help cancer patients maintain weight, improve strength, and minimize side effects. They are essential members of a patient's healthcare team, working with them to manage their diets and help them live longer.
They may charge more than nutritionists
A registered dietitian can recommend additional services, such as classes in healthy cooking or personalized grocery shopping. Prices vary widely, and you should ask for references or testimonials from other clients. Moreover, a nutritionist's geographic location may influence their pricing. Larger cities and more expensive areas will likely have higher service rates.
The cost of hiring a nutritionist is not cheap. However, some insurance plans cover their services. Rates can also vary depending on the specialty and experience level of the professional. Prices also depend on the number of appointments you'd like to schedule. Most nutritionists charge around $45 for a half-hour session. One-hour sessions can range from $60 to $90. Some nutritionists also offer monthly packages, which reduce the hourly rate.
A registered dietitian (RD) has more credentials than a nutritionist. However, RDs charge higher rates, and a registered dietitian's experience and knowledge may make them more valuable to their clients. In addition, RDs have more experience and more clients. Therefore, they charge more than nutritionists without any formal training. A registered dietitian can also provide meal plans as part of a complete program. These plans may include recipes and macronutrient recommendations. A dietitian may charge a lower or higher hourly rate depending on the type of meal plan you need.
They must complete formal coursework
To become a dietitian or nutritionist, students must complete formal coursework in nutrition science. These courses vary in complexity. Students may complete some coursework during their undergraduate program and some while pursuing graduate degrees. This will enable them to earn their RDN credential. In addition, this credential will allow them to register as registered dietitians. The education required for becoming a dietitian or nutritionist varies by state, but most applicants complete a bachelor's degree program in nutrition and dietetics. After graduation, students should consider pursuing a Master of Public Health (MPH) in dietetics. This degree program can be completed either on campus or online. In either case, it is necessary to consider the state's laws where you wish to practice.