How to Choose the Best Mini C-Arm Repair Service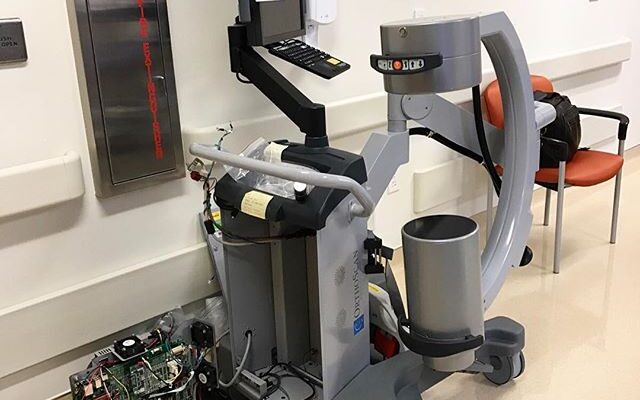 Choosing a mini c-arm repair service can be difficult. With all of the different companies out there, it can be tough to know which one is the best for your needs. Here are a few things to look for when choosing a Mini C-Arm Repairs service.
Take a look at the essential factors:
Experience
The first thing you should look for in a mini c-arm repair service is experience. You want to make sure that the company you choose has been in business for a while and has a lot of experience repairing mini c-arms. The last thing you want is to have your c-arm repaired by someone who doesn't know what they're doing.
Price
Another important factor to consider when choosing a mini c-arm repair service is price. You want to find a company that charges a fair price for its services. You don't want to overpay for repairs, but you also don't want to choose the cheapest option just to save money. Find a company that offers competitive pricing and is transparent about its pricing structure.
Reputation
Finally, you want to make sure that you choose a mini c-arm repair service with a good reputation. You can read online reviews or ask people you know who have had their mini c-arms repaired recently. You want to find a company that has positive reviews and is known for providing good customer service.
The benefits of getting one on rental service:
Used mini c-arms can be much cheaper than new ones—sometimes up to 50% off or more! This can be a great way to save money if you're on a tight budget.
You can often find used mini c-arms that are just as good as new ones—as long as you know what to look for. This means you can get all the features and benefits of a new machine without having to pay full price for it.
Endnote:
So, a mini c-arm is a type of x-ray imaging device that is often used in orthopedic surgery. They are called "mini" because they are smaller and more maneuverable than traditional c-arms. This makes them ideal for use in smaller operating rooms or procedure rooms where space is limited.
Choosing the best mini c-arm repair service doesn't have to be difficult. Just look for a company with experience, competitive pricing, and a good reputation. Do your research and take your time when making your decision, and you'll be sure to find the right company for your needs.