VITAMIN C: THE TRUTH ABOUT SUPPLEMENTS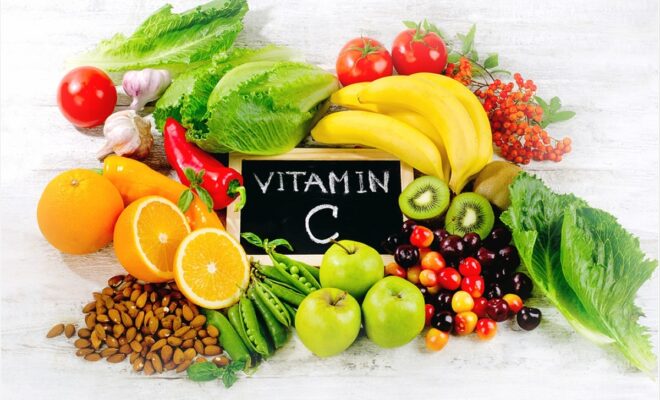 Vitamin c
 There are many arguments among researchers and scientists about taking supplements daily. Some favor having supplements as the daily lifestyle does not support the necessary vitamins and nutrients. On the other hand, the other side argues that not taking supplements is best for health. They argue that we have to maintain healthy eating habits and opt for a better lifestyle. Hence, we can have vitamin c in the form of natural foods or supplements.
Let us see what the truth is about supplements. Are they for real? Or is it just a hoax?
What are supplements?
Many people are habitual of taking supplements daily. Supplements can contain vitamins, minerals, and various herbs, which are necessary for a healthy diet. They are rich in botanicas and other amino acids, which provide a healthy mind and body. These supplements come in various pills and medicinal forms. It is up to each individual how they intake it. With that, it comes for children as natural supplements usually popular as vitamin c for all.
Effectiveness of supplements:
Many dietary supplements are effective, but there are some which have less essential nutrients. If you have an unhealthy diet, then go for supplements that are full of vitamins and calcium. You can have zinc, omega three fatty acids, and folic acid to balance the day.
On the contrary, there is a vast verdict that supplements have no role in a healthy diet. It does not prevent any heart disease, cancer, or chronic illness. Recent clinical research states that eating a healthy diet and reducing saturated fats in eating plans with exercise plans is the only way to live longer. No supplements could supplement the natural system of living. They are maintaining weight and sugar intake to prevent diseases and save themselves from taking supplements shortly.
Risks of taking supplements:
Do people often ask their doctors that there is any risk of taking supplements at any age? Many supplements might have a strong biological impact on a healthy body. It can worsen the complications if you opt to take it without a prescription. It can also be life-threatening if you reduce or take extra supplements thinking to have a valid response sooner than anticipated. If you increase the amount of vitamin c in your diet, it can have adverse health effects.
Moreover, if you combine supplements with the prescription, that t can prove fatal. Even if you combine supplements, then it can be dangerous for your health. Some supplements are prescribed before, during, and after surgeries. If not taken correctly and promptly, then it will also prove life-threatening.
Is it a waste of money?
The survey states that there are no benefits of any supplements. So it is up to each individual to see if they want to have supplements or not. If it is not required, then better opt for a healthy lifestyle and eating habits. This practice will also have money in the long run.
Are supplements necessary?
There are many stages in life where an extra push is required to keep a healthy balance. The following are some of the times when doctors recommend supplements intake.
The doctors give folic acid for a healthy pregnancy. It is essential for the health of the mother and the child.
Vitamin D is essential for strong bones. If you have less exposure to the sun, then having supplements is essential.
Have vitamin A and C for healthy skin and eyes.
There are vitamins for children which are fizzy. Just drop one pill in water and see the excitement as it becomes harmless frizzy water.
Have some zinc to create a healthy mind and skin, nails, and hairs.
So it is crucial to have supplements if you have a deficiency. It would be better to ask your physician to discuss the type of supplements that are necessary for you. If it is not required, then eat healthily.
Be an intelligent supplement shopper:
Some people are supplement savvy when it comes to shopping for health. You can also become one in the given ways.
First of all, keep in mind that the term natural doesn't mean it is all-natural. All supplements have some chemicals in them as they are made for longer shelf life.
If you are searching for the internet like other people, check reviews and check out non-commercial websites.
Be mindful when a product says safe or has no side effects. They might have one, and the supplements might not be clinically tested.
Always be a safe and wise shopper.
Check over-the-counter supplements for their effectiveness first.
Risks and safety:
If you have supplements in your daily regime, it is better to keep a chart about it. Consult with the doctor now and then and keep your vitals in check. Many chains of supplements have adverse effects in the long run, so it is better to see the risks involved. If there may be side effects, then it is better to switch to other medicine or supplements. Take essential vitamins at the beginning, such as vitamin c in the beginning then go for other supplements.
Conclusion:
To say the final verdict is not easy. These supplements could cost you a hell of money, but go for them if you feel beneficial for your health. Start with natural supplements at first, such as essential vitamins and vitamin C, especially as there is always a lack. Furthermore, if you are prone to drinking and smoking, there may be a need for supplements.
Start with the routine and see if it benefits you; if not, then better to have a healthy diet and a peaceful mind.