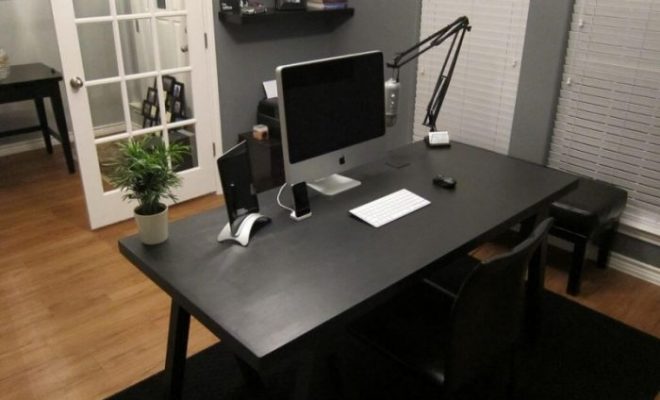 We are all aware of the numerous kinds of desks that are available in the market. Ranging from writing desks to credenza desks, the diversification keeps on varying. The modern type of desks also known as Smart desks are used to style and discipline the day to day schedule of your life. From making sure that you keep up with your required productivity to improving your work-life habits, smart desks come with a lot of benefits. Benefits that you cannot ignore even if they are expensive and are much more than you require.
Some of the  benefits that are going to make you consider buying them right away are: they enhance your productivity by alerting you about your tasks, they have adjustable heights keeping it easy for anyone to fit into them, they come with a lot of accessories for example, a stationery bike, they are fashionable; you can style them the way you want though you won't need to as they come super good-looking already, they refresh your mind and make you feel good about the choices that you make and last but not the least, you will look like the hero of the office after purchasing one.
ARE THERE ANY INEXPENSIVE ALTERNATIVES?
One really good thing about the modern desks is that they come customizable. For example, you don't need to buy a whole new smart desk. There is a thing called conversion kit available in the market that can turn any ordinary desk into a smart desk. They don't work as efficiently as a smart desk will, but they are not a bad option either given the low-price tag that they have. Although, you also get conversion kits that are priced at different levels depending on the brand and quality of the product. You can get a conversion kit for any type of desk. Be it a standing desk or a corner desk, these conversion kits do not discriminate between the type of the desk. The sole purpose of these kits is to smarten your desk up.
WHAT ARE DIY DESKS?
Conversions kits come as a part of the DIY Standing Desk. DIY standing desks are the kind of desks that you yourself can build sitting in the comfort of your own house. You can build them to be adjustable, spacious, motorized, smart, colourful, with three legs etc. All you got to do is go to your desk store, ask for the DIY Standing desk parts and bring them home.
These desks have also proven to be relatively inexpensive and is widely used for styling up offices, houses and work-places. As, you are the one who decides, which material should the desk be of, what colour should it have, how tall should it be, what smart features should it have etc.
WHY DIY STANDING DESKS?
Apart from being inexpensive and adaptable, DIY Standing desks enhance the creativity that your mind has hidden as a secret talent. Also, DIY standing desks have a lot of benefits that influence your health such as, they are a built-in way of spending more time on your feet, they help in weight loss, introduce lower blood sugar levels, reduce back pain and fatigue, keep you up and awake and mostly, improve your productivity by keeping you focused and targeted.
One can convert a DIY standing desk into a Motorized standing desk. You can also pair your desk up with an office chair or an ergonomic chair with headrest. Office chair under $500 are also available in the market and are super adaptable and comfortable. So, go, grab!