Navigating the Emotional Journey of Moving to a Retirement Home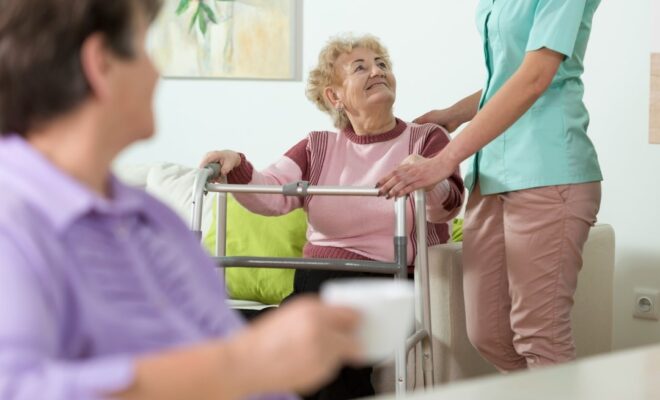 Moving to a retirement home can be a difficult and emotional process, especially for seniors and their families. It's a big change, and it can involve a lot of emotions, including anxiety, sadness, and even guilt for the elderly who are leaving their homes and families behind. It's important to recognize that this transition can be stressful and that everyone needs to take the time to process their emotions.
Embrace this exciting new chapter with open arms
Moving to a Colorado retirement home can be an emotional experience. You've left a home that was full of memories and now you're on to a new adventure. While it may be intimidating to think of all the changes that come with a move, it is also exciting. Embrace this new chapter with open arms and take on the opportunity to create more memories in your new home. There are many resources available to help the transition go smoothly and you'll be able to immerse yourself in a vibrant and supportive community.
Find joyful moments in your new surroundings
Moving to a retirement home, like the Colorado retirement home, can be a huge adjustment, and it's totally natural to feel scared and overwhelmed by the process. But, it's important to remember that you don't have to be stuck with these feelings. There are a few ways to start finding joy in this new experience. One way is to find moments of joy in your new surroundings. Notice the beauty of the nature around you, explore the amenities that the retirement home offers, and spend time getting to know your new neighbors. You'll be amazed by how quickly these things become comfortable and even enjoyable.
Connect with others as you explore your new home
Moving to a Colorado retirement home can be a daunting experience, but it doesn't have to be a lonely one. Connecting with other people is a great way to get to know your new home and find your way around the community. Take time to explore the public parks, meet your neighbors, introduce yourself to local merchants, and look into activities and events hosted by the retirement home.
Moving to a retirement home can be a daunting and emotional experience. However, if you take the time to prepare, research your options, and talk to your family and friends, you can make the transition as smooth and stress-free as possible. It may seem like a difficult step to take, but look at it as an opportunity to create a safe and comfortable environment that will help you enjoy your retirement years.