Common misconceptions about nursing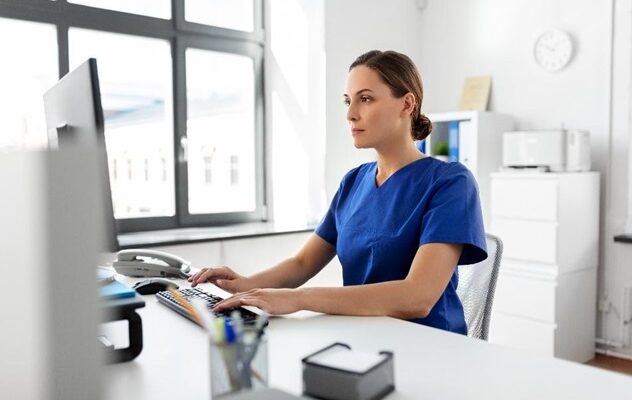 If you're considering taking the plunge and starting your nursing career, there is a good chance you have some assumptions about this profession.
Many individuals have preconceived ideas about what it's like to be a nurse, whether it's from images you've seen in the news or storylines on popular medical television shows. If you conduct some research, you will find that some of these assumptions are right while others are entirely wrong.
Misconceptions about nursing come in different shapes and sizes. This article will discuss the common misconceptions about nursing, from their duties to their work settings, as well as the reality of this profession.
Nursing is a woman's job
The view that nursing is solely a woman's job couldn't be further from the truth. According to the United States Census Bureau, more men are choosing to become nurses, with data showing that 9.6% of all registered nurses in the nation are men.
So, where did this stigma of nursing being only a women's profession originate? Although it's difficult to narrow down a specific reason, below are some theories.
Nursing has often been referred to as a feminine profession since the appearance of the Nightingale nursing style in the middle of the 19th century, which favored women over men becoming nurses.
Misogyny is another reason why society considers nursing as a woman's job. Caring and nurturing are often associated with female pursuits. In the past, nursing was considered suitable as a women's pastime or occupation but only next to a woman's leading role as a subordinate caregiver to her children and husband.
Men's perceived lack of empathy is another reason most people view nursing as a feminine profession. With common sayings like "boys will be boys" and "men don't cry," this attitude has become engrained in society. Although these ideas are harmless on a surface level, it has led to society believing that men lack the empathy needed to care for others.
While there is a gendered stigma to the profession of nursing, this does not mean it's impossible to overcome. For example, there are professional groups that help men transition into their nursing jobs, such as the American Nurses Association and the Brotherhood of Nursing. Through these groups, male nurses are able to become more comfortable with their chosen profession and overcome the stigmas associated with gender in their jobs.
Nurses only carry out a doctor's orders
Some people still see nurses as just the doctor's assistant, where their only role is to perform the doctor's orders.
However, this is far from the truth. The reality is nurses have more responsibility than ever before.
While some of the tasks nurses perform are done to assist doctors, most nursing work is independent and perhaps even more vital to patient care.
While a physician develops the medical plan of care, writes orders and manages a patient's overall progress, the nurse checks in with that patient daily.
When the condition of a patient worsens, nurses must provide care since they cannot always wait to get permission from a physician, nor should they.
Nurses are also responsible for patient education and advocacy. This means that the nurse is usually tasked with ensuring patients know how to care for themselves after leaving the medical center or hospital.
Contrary to popular belief, modern nurses also have the decision-making power to intervene for patients within their scope of practice, listen to patient concerns and address those issues with a physician.
Moreover, nurses and physicians work as a team in which the latter will make conclusions based on the former's interventions, observations and feedback regarding their patients.
Nurses only work in a hospital or clinic
Yet another common misconception is that nurses only end up working in a clinic or hospital.
The truth is those are only the start of a nurse's possible roles within today's healthcare industry.
Depending on their professional goals and qualifications, a nurse can work for a government organization or a school, or they can choose to start a private practice.
If you would rather not be tied down to one location, you can even opt to become a travel nurse and work in far-flung regions.
You can also find roles in universities as a teacher and impart what you have learned from your studies to future nurses.
Although a hospital is the most common workplace for nurses, it is far from the only place. However, to generate more opportunities in your career, you must be proactive in seeking additional education qualifications. This includes enrolling in an online MSN nurse educator program at a top academic institution like Spring Arbor University.
A nurse educator program is ideal for nurses who want to become nursing faculty members or clinical educators. This type of program will provide you with the necessary background to serve in the critical role of a teacher, mentor, trainer and role model. You will acquire advanced knowledge of nursing theory and practice in addition to understanding the design, distribution and evaluation of nursing education programs in numerous settings.
Depending on your chosen academic institution, an MSN nurse educator program can take up to five semesters to complete and features at least 200 hours of teaching experience.
Nursing school is easy
It is not uncommon for people to pick nursing because they think it will be easy. After all, how hard can it be to memorize technical skills and concepts?
Well, it can be incredibly challenging. As a nurse, you must understand these concepts and apply them in real-life, often stressful situations. It is akin to learning a new language while caring for patients and their worried family members.
However, this does not mean that nursing school does not come with its own rewards. In fact, even before you graduate, nursing school itself can be a fulfilling experience.
In nursing school, you will be working hard alongside classmates who are also striving toward the same goals you are. Since students come from different backgrounds and have come to nursing at various stages in their career, you will be exposed to some unique perspectives as well.
Nursing school is unlike any other college experience. Rarely are you sitting and listening to professors talk for hours at a time. Instead, you are an active participant in your learning. Hands-on exercises evaluate your skills and ensure that you can implement them in real-life scenarios.
Below are some things you can expect when going to nursing school for your master's degree.
More practical assessments
As an undergraduate nursing student, you learned basic concepts and took a few practical assessments that gauged your skills and abilities.
Now that you are pursuing a master's degree, you can expect to cover broad topics that will enhance your healthcare practice, public health, clinical and leadership skills.
While working towards your degree, you will be asked to complete practical assessments that end with a final project. This may be a one-off assignment, but some courses may require a group of projects that involve comprehensive research.
You may also be asked to record oral presentations or submit your findings in a written format.
Anticipate different types of projects and assignments
The kinds of projects and assignments you can expect will always differ depending on the instructor of a particular course or subject area.
However, your online nursing educator classes will always have discussion boards where everyone can send or respond to a relevant question.
MSN nurse educator courses focus on technical concepts and methodologies, meaning that proctored evaluations are shared.
In some online universities, near the end of the MSN nurse educator program, students are asked to complete a research project or pass multiple exams.
Multiple group activities
Similar to a traditional classroom setting, online MSN nurse educator classes will also require you to work with your classmates.
In some MSN nurse educator programs, your classes will consist of a combination of individual and collaborative work.
With collaborative activities, nurses can learn more actively by sharing knowledge and getting support from their online community.
The reality is learning online can feel somewhat isolating. After all, virtual learning means missing out on face-to-face conversations with your classmates.
However, group activities make online learning more fun by helping everyone feel more involved in learning and building continuous engagement.
Don't let misconceptions hold you back 
The demand for nurses, career stability and professional growth opportunities make nursing a great career choice for both men and women. Don't let misconceptions hold you back from signing up to become a nurse today.