Is Hemp Seed Oil a Good Natural Inflamation Reliever?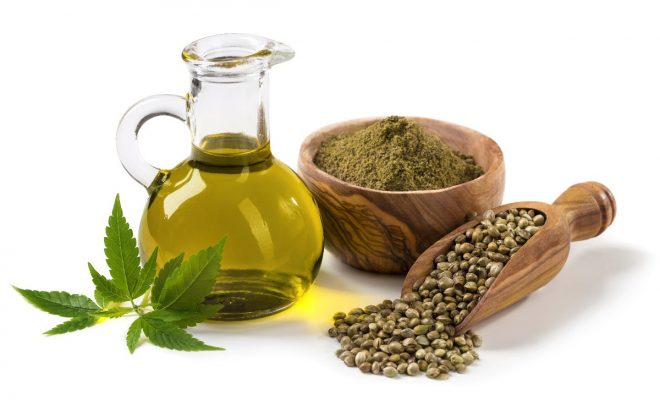 2020 is the year of health and trending in the number one spot today is hemp seed oil!
Ever since cannabis became legalized, the popularity of hemp has skyrocketed—even though hemp has in fact always been legal!
Hemp seed oil is the it thing that anyone who cares about their health is currently obsessed with.
But do we actually understand what it is and why it is so revolutionary in the health industry? Hemp oil can be found in health stores, online, and even in grocery stores! This is because you can make a lot of health food products with hemp seed oil! It is made by pressing out the oil found in the seeds of cannabis plants, similar to how olive oil or sunflower oil is made.
People use hemp seed oil for a whole range of reasons, such as getting essential nutrients into their body, helping with natural inflammation relief, and giving them more mental clarity. It is referred to as superfoods by many health experts and can provide your body with fatty acids and calories in a very purified form.
Here are six reasons why you should consider hemp seed oil and how it can help you!
Helps with inflammation
Because hemp seed oil has fatty acids like Omega 3 and Omega 6, the hemp seed oil is able to help you with any inflammation issues. This is because the omega nutrients are designed to help curb inflammation and relax your body down. So, for example, if you get injured and your knee is flaring up, hemp seed oil can really help! Or if you deal with chronic pain from inflamed muscles, this superfood can also come into play to offer you some much-needed relief! While your body does need to deal with some levels of inflammation, it is not normal to have to cope with this on a regular basis. If you do, you increase your risk of having heart complications and even cancer! Hemp seed oil helps lower the risk of getting any of these major health issues.
Helps with irritated skin
There is honestly nothing worse from a vanity perspective than dealing with irritated, dry, and inflamed skin. Especially if you suffer from acne, your skin often develops inflamed red spots in the infected area, which can also be equally as painful to deal with. Hemp seed oil is used in a range of skin care products because of the omega 3 nutrients it naturally holds. The same way Omega 3 calms down your muscles and internal organs, it can help do the same for your skin and clogged pores. Something as simple as including hemp oil into your daily diet can prevent your skin from becoming too dry or itchy and is even proven to be a natural alternative to topical medications dermatologists might provide. So say hello to beautiful looking skin!
Helps ladies deal with menstruation and menopause
One of the most painful things about being a woman is having to deal with menstruation and menopause! Luckily, hemp oil is proving to be quite helpful for females having to deal with menstruation or menopause. This is because hemp oil also contains a natural acid referred to as GLA—which is a form of omega 6. This GLA is able to battle some side effects women commonly experience when going through menstruation or menopause—including cramps, a large spectrum of emotions, and general discomfort during the day.
Helps keep your heart healthy
How crazy is this! Researchers have found that hemp oil plays a direct role in reducing your risk of heart disease—something that causes the most deaths in America! It helps keep your heart from getting inflamed and your veins pumping normally. It is an easy way to keep your heart healthy and is showing great results to keep your heart going healthy and strong!
Helps you deal with the pain
Hemp seed oil is a great way for us to cope with pain. We deal with a range of pain every day—from sore muscles, injured bones, cramping, and chronic pain from things like MS and arthritis. The hemp seed oil is able to relax our muscles and bones from feeling pain because it is able to help our body minimize inflammation. Especially for people that suffer from long-term chronic pain, this is a natural solution that allows them to cope with their ailments without risking addiction to chemical pills.
Hemp seed oil is a great way to reduce inflammation and relieve us of having to live a life full of pain. This ranges from relaxing our muscles and aching bones, helping our skin look beautiful and without lots of irritated spots, it keeps our hearts healthy and protected against inflammation. And when we don't have to deal with risks of inflammation, life gets a whole lot more pleasant!