5 Ways to Keep Your Eyes Looking Healthy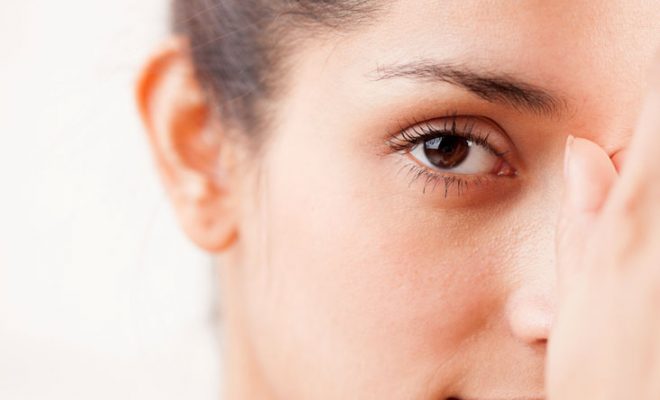 Your eyes are the most frequently looked at feature or your face. Keeping your eyes in great condition is essential to looking good and seeing well. Here are five tips about how to keep your eyes looking and feeling their best.
1. Change Your Contacts When You're Supposed To
Wearing your contacts for longer than their intended period of use may cause discomfort or even infection. Dispose of your contacts as frequently as you're supposed to and break out a new pair. Also, do your best to avoid falling asleep while you're still wearing them.
2. Correct Your Vision Surgically
Lasik eye surgery will correct your vision and enable you to see perfectly without having to use contacts that can irritate your eyes or cause infections. Moreover, you won't ever have to worry about having to do without glasses because you don't want them to change your appearance.
3. Rest More and Rub Less
One of the most important benefits of good eye health is having your eyes look good. You don't want your eyes to appear irritated or fatigued. Moreover, you don't want wrinkles around your eyes or brow line. Getting plenty of rest will help your eyes from looking swollen and getting bags underneath. When your eyes feel tired, you may feel compelled to rub them. However, this can cause them to feel more irritated and can cause wrinkles to form around some of the thinnest and most delicate skin on your face.
4. Protect Your Eyes From UV Damage
Prolonged exposure to the sun can cause serious damage to your eyes. In the short-term, your eyes can actually get sunburned just like your skin. This can make your eyes feel really irritated; even just blinking or looking at something light can be very painful. In the long-term, sun damage can cause degeneration in the outer surface of your eye and even lead to cancer. If you're going to be spending any significant amount of time outside, you need to wear sunglasses that will protect your eyes from harmful UV rays.
5. Get Annual Vision Exams
It's imperative that you see your eye doctor on an annual basis to have your vision checked. Even if you think your vision hasn't changed since your last visit, some changes in your vision aren't readily noticeable. Your eyes will try to compensate for the change, but they'll have to work harder to do so. Resultantly, they may become fatigued more easily and you may be constantly squinting without realizing it.