Helpful Pointers To Get The Most Out Of Your Personal Training Investments!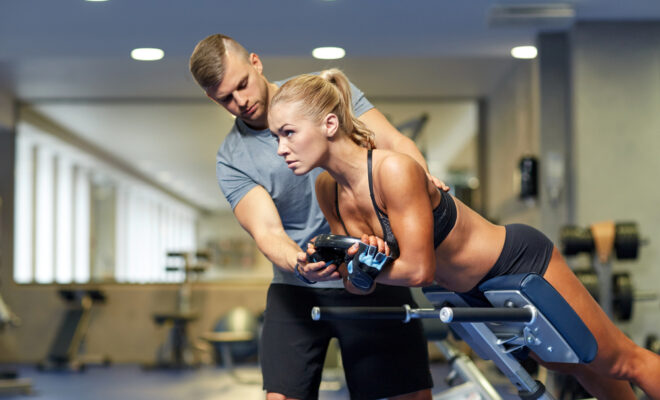 If you're interested in starting up a personal training program with experienced specialists in your local area, then you certainly aren't alone!
Spring is often a time of year when people want to get back in shape as the weather warms up and the sun stays out longer each day, but of course any personal training investment has a lot to do with your own commitment levels. Anyone can invest in personal training, but only determined individuals will get the results they're looking for.
Below we'll be detailing some helpful tips that'll point you in the right direction to truly making the most out of your personal training investments!
Establish Goals With Your Personal Training Expert Prior To Initiating Your New Workout Routine
If you're going to spend money on working out with a personal trainer, then you'll of course not want to be wasting any of your time. Most personal trainers charge hourly rates, which makes every minute count while you're with them.
This is why it's typically best to meet up or simply chat with your personal trainer prior to your first paid appointment with them, because this will give you the opportunity to let them know what your goals are (as well as your limits). Your personal trainer can then help you establish all sorts of short and long-term goals for you to look forward to, which will keep you motivated and in the right direction that's best suited for your unique needs.
Establishing pre-determined goals will also help your specialist when it comes to preparing your ongoing exercise plan starting on day one!
Always Be On Time For Your Workouts
Most personal trainers are completely booked each and every day, and they're also typically booked up for every hour of their work days as well. This means that you simply can't be late when it's your turn to workout with him/her, and like we said earlier, you'll be wasting your hard-earned cash by being late.
Personal trainers will always have other clients waiting on them, which means you should respect their schedules and show up on time for every workout session. And better yet, you'll be even better off when you plan on showing up at least a little bit early for each appointment!
Be Sure To Warm Up Before Your Workout Sessions Begin
One reason why it's a good idea to show up early for your personal training workouts is because it'll give you time to stretch and warm up your body for your more intense, guided movements. Your trainer will provide you with a good stretch and cardio routine during your first sessions together, so implementing these techniques are a great idea for those minutes while you're waiting for your session to begin.
Being properly warmed up by the time your appointment begins will help you make the most of each workout, because you'll subsequently have more time to focus on more important, challenging exercises. After all, you're paying your trainer to get top-notch results (not just pedal an exercise bike).
Make Sure Your Personal Trainer Understands Any Special Needs You May Have
There are plenty of scenarios in which people need more precise workouts due to pains, injuries or tight spots that they'd like to address. It's likely that your personal trainer will have a pretty distinct workout regimen in mind for you, so you should let them know ahead of time when you have any special needs you'd like to have addressed during your next session.
Maintaining a good level of transparency ahead of time will give your trainer the notice they need to keep your workouts how you need them to be.
Make Sure You're Always Respecting Your Personal Trainer's Expertise
When you hire a personal trainer to help you out with your workouts, it's because you've put your trust in them as an fitness specialist. That's why you should always keep open communication with your trainer when you want to try something different, and you should always respect their decision when they think certain workouts aren't right for you.
Their job is to keep you on the right track towards your most optimal fitness results, so their expertise should be respected. Having a bad attitude around your personal trainer is not only unnecessary, but it can cause them to cut you as their client.
Reach Out To The Personal Training Specialists At The Rising Legends Academy Of Fitness To Learn More Workout Tips!
The above tips really are just the tip of the iceberg when it comes to everything you should keep in mind to make the most of your personal training investments. But no matter what, these types of fitness investments are going to help you both physically and mentally, and this is what working out is all about.
You can learn more personal training tips by going through the link to the Rising Legends website, where you can speak directly with fitness experts and learn more about how they can support your workout goals!