Stop Snoring and Get a Good Night Sleep and Good Health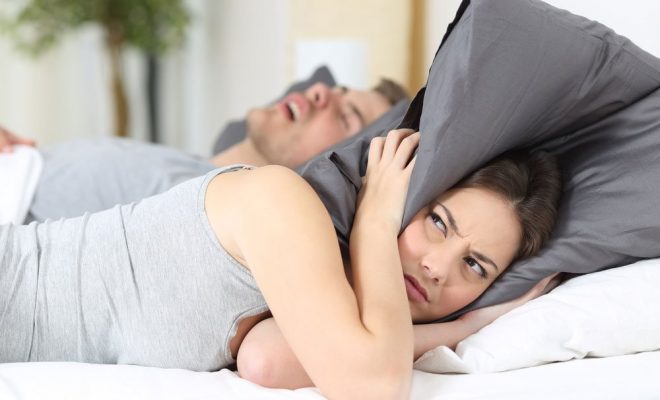 Typically snoring occurs in everyone and there is often nothing to worry about it. However, if you snore regularly at night, it can ruin the quality of your sleep, causing daytime irritability, fatigue and other health problems.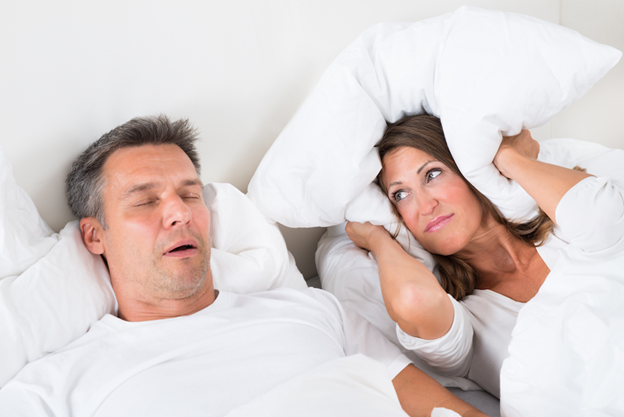 Image Courtesy: kellermandental.com
Plus, if you snore loudly enough to disturb your partner's sleep, your snoring can cause a major relationship problem too.
Fortunately, there are several effective solutions to snoring that can give you freedom from your health and relationship problems.
What Happens while You Snore?
When air can't move freely through your nose and throat while you sleep, it vibrates surrounding tissue and snoring sound is produced.
The sound is louder when there is a too much nasal and throat tissue or "droopy" tissue that vibrates more. Your tongue's position too can come in the way of problem-free breathing.
Lifestyle Changes that can Help Reduce Snoring
Quit Smoking
Smokers have high chances of snoring because the membranes in the nose and throat are irritated due to smoking which can further block airways causing snoring. Quitting smoking can be a fast snoring relief.
Eat Cautiously before Going to Bed
Studies show that eating big meals or having certain foods like soymilk or dairy products just before going to bed can worsen snoring.
Avoid Sedatives, Sleeping Pills and Alcohol
All these relax the muscles in the throat and meddle with breathing. Also discuss with your doctor about any prescription drug you are taking since some may induce a deeper sleep which can worsen snoring.
Shed Weight
Even if you lose a little weight, it can decrease fatty tissue at the back of the throat and reduce or even stop snoring.
Exercise
Exercise can typically ease snoring, even though it may not cause weight loss.
This is because when various muscles in your body, like arms, abs and legs are toned, your throat muscles are toned too, which in turn can cause reduced snoring.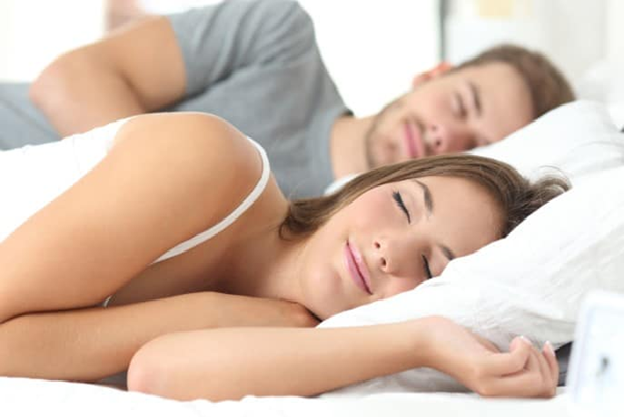 Image Courtesy: brisbanesnoring.com.au
Medical Treatments for Snoring
Just as a problem like gynecomastia in men can be treated medically about which you can read at https://www.chelseacosmeticsmelbourne.com.au/gynecomastia-surgery-melbourne/ or at any other cosmetic clinic online, snoring too can be treated medically. Here are a few effective methods.
CPAP (Continuous Positive Airway Pressure)
This is a machine that can be kept at your bedside and blows pressurised air into a mask that you have to wear over your face or nose so that your airway is kept open during sleep.
Customised Dental Devices and Lower Jaw-positioners
These help keep your airway open by bringing your tongue and lower jaw forward while sleeping. A dentist specialising in these devices can give you the best results.
Somnoplasty
In this procedure, low levels of radiofrequency heat are used to remove tissues of the soft palate and uvula that produce the snoring sound by vibrating. It is done under local anaesthesia and lasts for around half an hour.
Palatal Implants
This is also called Pillar procedure and involves placing small plastic implants into the soft palate which prevents falling of the soft palate due to which snoring takes place.
Surgeries
Surgeries like Thermal Ablation Palatoplasty (TAP), adenoidectomy, uvulopalatopharyngoplasty (UPPP) and tonsillectomy can increase your airway's size by removing tissues and rectifying abnormalities.
Laser-assisted Uvulopalatoplasty (LAUP)
This method involves a laser that shortens the uvula (this is the soft tissue hanging at the back of the throat) and makes small cuts on either side in the soft palate.
When these cuts heal, the surrounding tissues become stiff and vibrations that cause snoring are prevented.
NightLase
The nightlase Melbourne by Chelsea Cosmetics Melbourne also makes use of a laser light which is directed at the uvula and heats it to stimulate it to tighten.
The tissue thus strengthened no more vibrates or flops with each breath, and issues like snoring and sleep apnea are prevented.
Choose any of these methods after talking to your doctor and get your snoring treated for a good night sleep and good health.