How To Benefit From Chiropractic Adjustment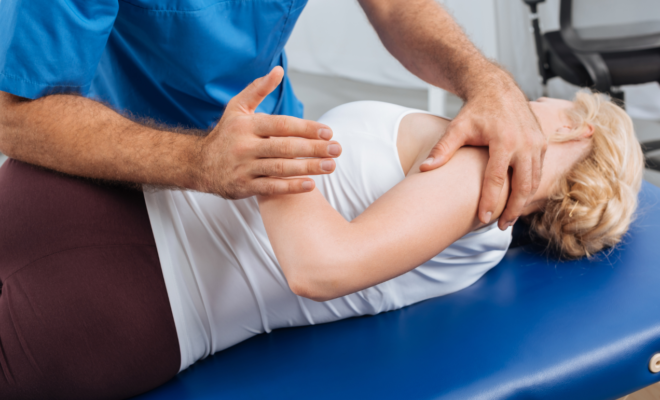 Do you often have neck, lower back pains, and other joint pains? Have you visited your regular doctor with no tangible results or constant discomfort? Hope is near with custom orthotic helping you regain function to your feet, hands, back, and related joints.
What is a chiropractic adjustment?
A chiropractic adjustment is an alternative or a complementary to medical care to regular medicinal interventions. A chiropractor applies pressure to aching muscles and joints to realign the spine. The intervention helps alleviate pains and discomforts, allowing you to recover without taking conventional medicine.
A certified practitioner is an authorized professional to attend to patients. The chiropractor uses the hands and a small device to manipulate body joints and muscles to realign the body's structure and bring relief.  Think of a chiropractor as a professionally trained doctor who intervenes when you have musculoskeletal and nervous system challenges.
What does a chiropractic adjustment achieve? 
 A chiropractor can help bring relief for;
Lower back pain
Headaches and migraines
Muscle pain
Neck pain
Additionally, chiropractic adjustment can treat pain in the musculoskeletal areas in the body, including:
head and jaw
elbow and wrist
knees and ankle
hips and pelvis
Some of the chiropractic interventions include:
Adjustments- here, the practitioner realigns joints to reduce pain and increase the range of motion of the limbs.
Soft-tissue therapy- the chiropractor uses the hands and a small device to relax tight muscles and release tension and spasm in the connective tissues that surround the fascia.
Exercises and stretches- the chiropractor can help you take preferred exercises to help you to maintain stability and mobility.
Application of joint bracing-joint taping, also known as Kinesio taping, is applied to support sprained muscles as they heal and recover.
Offer referrals to integrative medicine-the chiropractor may refer you to other experts when you need dietary improvement to hasten recovery. Diet is a critical element in healing and recovery. A patient may sometimes need help with weight and related dietary issues.
What does a chiropractor treat?
Many people turn to a chiropractor when they have:
Frequent headaches
Lower back pain
Neck pain
Arthritis
Sciatica
Healing and recovery after an accident
Joint and general body dysfunction
Who qualifies for a chiropractic adjustment?
A chiropractic adjustment is a common alternative treatment for many people aged between 45 and 65 years of age. However, children and teenagers who don't seem to improve on using conventional medicine can benefit from chiropractic adjustments.
It is critical to receive screening before booking a chiropractor's session to ensure a patient is fit for a chiropractic adjustment. The chiropractor can also refer you to regular healthcare intervention if your condition needs different treatment.
What to expect before a chiropractic adjustment
The chiropractor requires your medical history and a physical examination to help assess your condition. When the need arises, the chiropractor can request for
Magnetic resonance imaging( MRI)
Computed tomography scan(CT-scan)
X-ray
A chiropractic adjustment is an alternative intervention to conventional medicine. The treatment uses hands and a small device to apply pressure on aching muscles to bring relief and restore function.  It is an ideal option for patients seeking an alternative form of treatment.