5 Common Myths About PCOD that You Should Avoid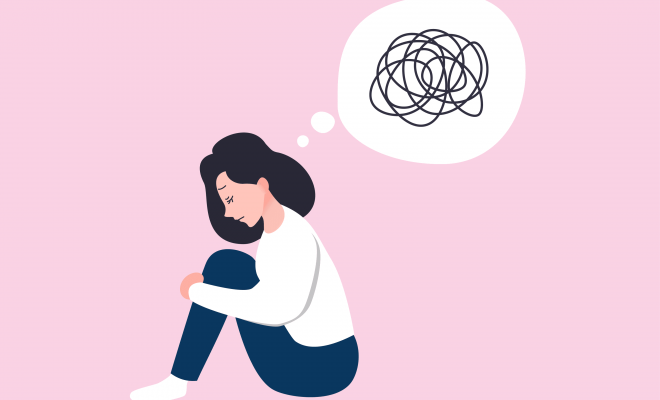 We can see that Polycystic Ovarian Disease (PCOD) is developing many health issues and women can't get rid of it. PCOD is a disorder in women's ovaries, which also causes problems during pregnancy. It is dangerous and women should take precautions if they confront a situation like this.
There are a lot of worst myths about PCOD coming out and most of the women are thinking that they are real.
If any of that is true, then the doctors also would not have considered them as myths. So, women shouldn't follow them unless they are proven right. Here is the list of the myths about PCOD that every woman should overlook.
Losing weight can help overcome PCOD–If you gain an excessive amount of weight during PCOD, it would be harmful to your health. But, you cannot think that by losing weight, you can also get rid of PCOD. There can be any reason behind PCOD. Only losing weight is not a solution. Avoid following this myth and remember, a simple PCOD solution can be used on bringing slight changes in your lifestyle and maintain a stable weight, which can bring better results.
You will never conceive with PCOD-This myth has severely hit the women's minds and created negative contemplations with it. For sure, you will experience difficulty during pregnancy because of hormonal, ovulation or egg quality issues. But this does not mean you cannot conceive. You can get pregnant if you take the right diet, drink enough water, sleep on time, exercise daily, and manage stress levels.
Irregular periods mean PCOD –It is another myth that every woman believe is true. But the fact is, there can be different reasons behind irregular periods other than PCOD. Irregular periods might happen because of hormonal changes, fad diet or breastfeeding. Even women who face issues of pelvic inflammatory or uterus fibroid condition might also experience irregularities to some extent in their period. So, assumption based on the menstrual cycle is incorrect.
Unwanted hair growth is the main problem- It is a half-truth that PCOD is the only reason behind hair growth in women's bodies. But this doesn't seem right to say for every woman, as there are many other reasons for this.
Woman from PCOD is always on birth control pills. It is another common misunderstanding women have about PCOD. As per doctors, medications are just for reducing the symptoms, not the problem. Birth control pills are not a permanent cure for PCOD. Instead, finding the root cause of the problem can help you get rid of it once and for all.
Therefore, these are the five most common myths about PCOD which women should keep away from totally. It's always beneficial to consult the right doctor to understand the root cause and take proper medications.